Gather round Gotchigang, it's dev update time!
In our last major dev update, the Year of the Gotchi Roadmap, we outlined our goals and priorities for this year. In today's post, we'll run through each of these items and give a status update (and a lottt of alpha!).
As the lead developers of Aavegotchi, transparency with the community has always been one of our core tenets, so starting with this release, we'll be putting out a monthly periodical that covers Aavegotchi, Gotchiverse, Gotchi Guardians, Gotchichain, and much more.
If you haven't already, make sure to subscribe to this blog to get the update delivered to your inbox!
And now, on to the ALPHA!
---
AAVEGOTCHI DAO
AavegotchiDAO Foundation Launch
Earlier this year, AavegotchiDAO enacted the creation of the AavegotchiDAO Foundation, a Cayman Islands entity that embodies AavegotchiDAO. Alongside the Foundation, the DAO also elected a group of nine esteemed community members to serve as multisig on official AavegotchiDAO multisigs, further helping to decentralize Aavegotchi from being solely reliant on Pixelcraft Studios' custody of our protocol assets.

Although it took longer than expected, the Foundation was successfully incorporated on May 01, 2023. The Foundation can be verified on the official Cayman Islands verification portal by entering the Authorization code 924379167761 and Entity File Number QC-399658.

Congratulations to AavegotchiDAO for successfully completing this milestone towards decentralization 🎉
Decentralizing Workflow with Thrivecoin

AavegotchiDAO is a DAO with massive potential, but currently lacks tools to optimize processes for leveraging the talent of our community.
Recently, the DAO inked a partnership with Thrivecoin that aims to decentralize our workforce by providing rewards to promoters, builders, and members of the community.
This initial pilot program was allocated 40,000 GHST and a three month trial period. We are eager to see the results of this cutting-edge DeSoc tech.
Turning off GHST Bonding Curve
In what has to be one of the wildest stories in crypto ever told, the GHST Bonding Curve was turned off on the exact day (minute) that a massive DAI depeg was occurring. Originally proposed via Moongotchi, the proposal got traction over several months as the MakerDAO team revealed their long-term roadmap, and FUD about stablecoins grew.

The curve officially closed on March 11, 2023, marking the "GHST Independence Day" holiday and rebranding GHST as a free-floating token, no longer bound to its DAI reserve.

The 30M DAI inside the curve was split 75% between AavegotchiDAO and 25% to Pixelcraft Studios, making it one of the largest non-VC raises ever!

Post-raise, AavegotchiDAO and Pixelcraft Studios are both positioned well to make our vision reality – creating a decentralized gaming platform for gamers, and giving them true ownership over the assets they earn through gameplay. (While also being a testing ground for a new, fairer Decentralized Society!)
---
AAVEGOTCHI.COM
Development on the new V2 client of Aavegotchi.com has been steady, and we have shipped several new features this year, mainly centered on improvements to the Aavegotchi Baazaar and our famous "Bid-to-earn" Auctions experience.
We also recently launched a new method to claim XP for voting in the DAO that is in its final stages of testing and will be rolled out publicly very soon.
Principal development and integration of all major V1 features into the new V2 client is nearing completion, and we're also prepping a big surprise to go live in June!
---
GOTCHICHAIN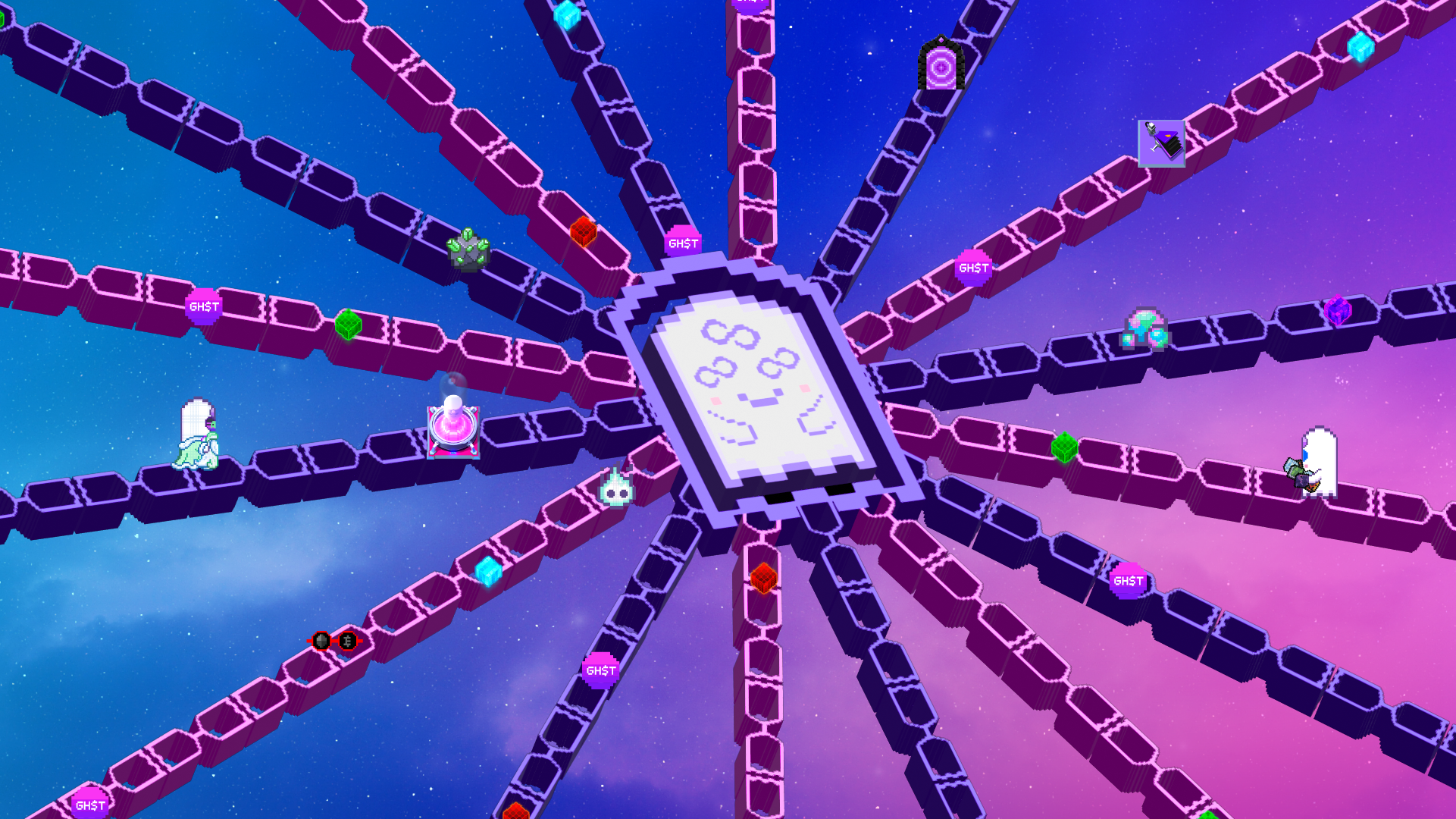 At the beginning of the year, we announced our intention to launch GOTCHICHAIN, a new Aavegotchi-themed blockchain powered by Polygon Supernets that uses GHST as its gas token.
This effort is well underway, with development of the testnet, block explorer and bridge all currently in progress.
Once things are a little further along, we will publish full documentation for Gotchichain, alongside technical documentation for developers and a new landing page.
---
3D AAVEGOTCHIS
One of the most exciting announcements this year has been the expansion of Aavegotchis from 2D into fully rigged, AR/VR-compatible 3D! We believe that Aavegotchis are too cute just to be viewed in their limited 2D forms, so we're teaming up with world-class artists and designers to deliver new Aavegotchi avatars in 3D that will be fully compatible with all major metaverses, gaming engines, and VR experiences.
Concept art is just coming in and liable to change, but we think they're looking pretty freaking cool, how 'bout you?!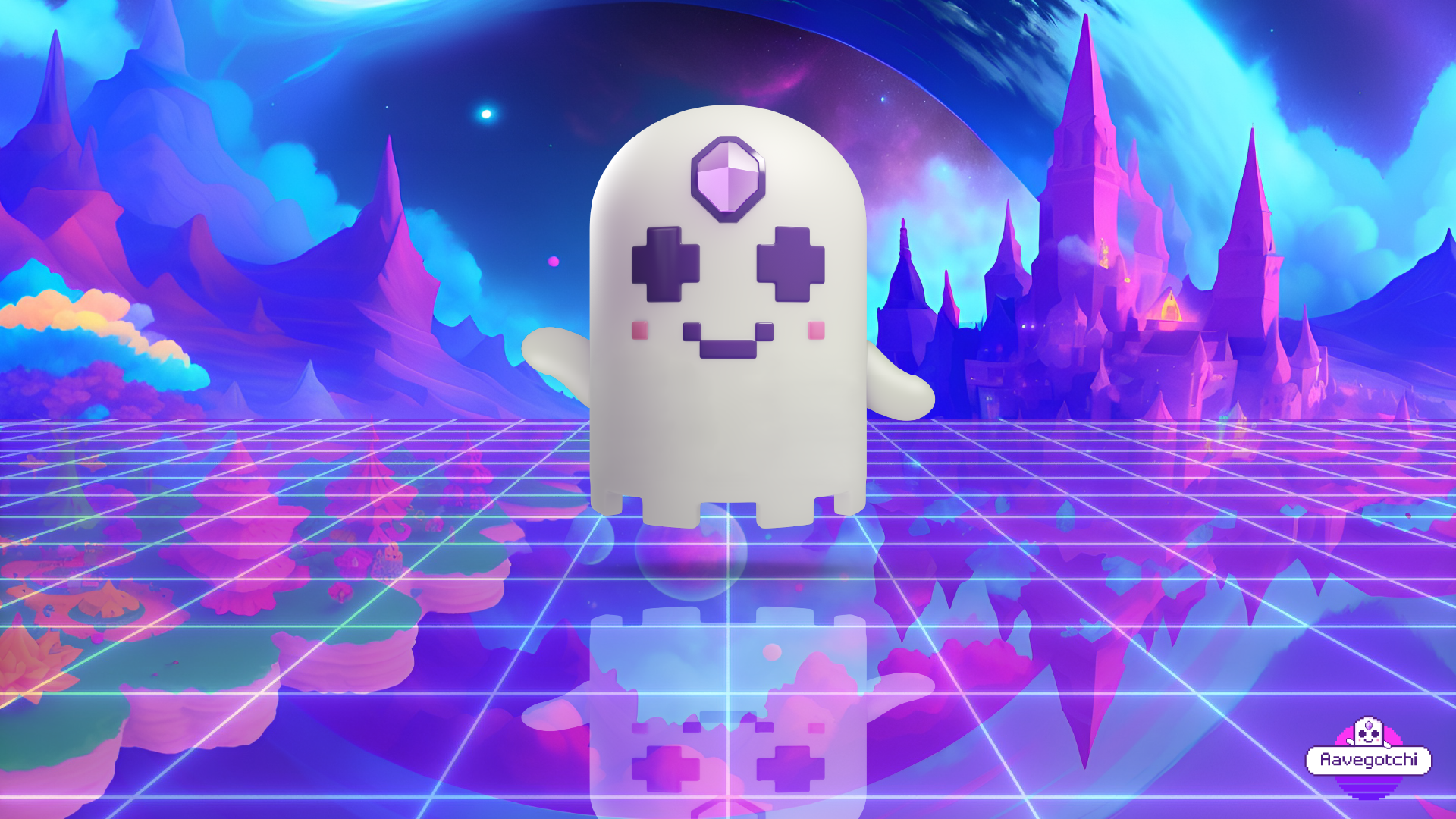 GAMING
Partners
Our vision of Aavegotchi as a decentralized gaming platform centered around the Aavegotchi IP is still in its infancy, but is gaining traction quickly! The business development team at Pixelcraft Studios is following up daily on new leads with partners to build games on Gotchichain when it releases.
Look forward to many announcements on this front in the coming months!
Gotchi Guardians - A Gotchified Mobile Tower Defense Game in 3D
Earlier this year, we were excited to announce that Jason Slama (prev. CD Projekt Red) had joined the Pixelcraft Studios team as Game Director for Gotchi Guardians. Slama brings a lifetime of experience in the gaming industry (and a mutual passion for tower defense games) that we expect will translate into a seriously fun gaming experience.
Gotchi Guardians aims to be an accessible and enjoyable entry point for gamers to enter the Aavegotchi gaming ecosystem and, of course, fall in love with our ghostly frens. Initially deployed to WebGL for community testing and feedback, it will eventually become a fully mobile experience in 3D, powered by Unity.
Pixelcraft Studios CEO Coderdan recently held an interview with Slama to discuss the game and share some early visuals.
Watch it here:
The Gotchiverse…
Native home of the Aavegotchis, the Gotchiverse is our Gotchified version of the "metaverse", an open-world where players can explore, farm, battle, and of course, socialize. Actively under development for almost two years, we have accomplished so much together, and yet so much more remains! Quest systems, interiors (Gotchi lodge!), the Great Battle, and of course the wider world of the Grid all remain on our long-term development roadmap.
However, before we can accomplish all of these ambitious goals, we are going to have to take a quick pitstop…
…Is Migrating to Unity!
You may have noticed that development on the Gotchiverse has slowed a bit in the last two months. That's because we have been actively testing and planning a migration from Phaser 2D to Unity 3D for the Gotchiverse.
This was a difficult decision to make for our team because it means that a good portion of the code used for the 2D Gotchiverse will need to be ported over or re-written completely, but a few key points convinced us:
We know a LOT more now than we did back in 2020. It has always been our intention to make the Gotchiverse in 3D (all of the artwork in the Gotchiverse is actually created in 3D) but our team was still quite new to game development and the prospect of taking on Unity was quite daunting. Phaser was a great option to begin with, but we are ready to go to the big leagues!
Aavegotchis are coming to 3D, and they are gorgeous. The process of making Aavegotchis in 3D has been so much fun that we couldn't help but imagine what an entire 3D Gotchiverse could look like. And once we had that vision, we couldn't forget it…
Technical limitations of our current backend. Although we have technically achieved our goal of having several hundred or even thousands of players in a single room, there are still many unsolved issues that continue to plague our custom-built backend. Lag, collision issues, and lack of client-side prediction give the Gotchiverse a somewhat unresponsive feeling, and as we look towards building out a full-bodied Aarena, these issues need to be addressed more seriously. Migrating to Unity gives us access to powerful backends such as Photon Fusion, Quantum, and newer solutions such as Croquet that will help eliminate many of these issues with less code.
We realize that this may be viewed as "another delay" on the Gotchiverse roadmap, but we strongly believe that if we do not make this move now, we'll end up regretting it later.
The good news is that this migration is already underway for the Aarena, and that will be the first experience launched in 3D, rebranded as a standalone game (see below!).
Gotchi Brawlers (working title for Aarena standalone game)
We have gathered a LOT of feedback from the community during our several months of playtesting the Aarena, and are currently integrating that feedback into the next iteration of the Aarena, a standalone PVP battler with multiple rooms, both public and private where players can set their own buy-ins and invite frens to battle.
This will likely be the first game launched in Unity3D. Stay tuned for next month's update for much more information on this!
Secret Mobile Game
Here's one final splash of alpha for those of you who read this far!
Gldnxross (Pixelcraft COO) has been working on a super-secret game – a mobile-focused game that involves collaboration with *someone* very special in the Aavegotchi community. And the lore is 🔥
Much moar to come on this 👀
Conclusion
That's it for this (long overdue) dev update!
Starting this month, expect one of these bad bois delivered at the beginning of each month, covering all the topics above and more.
Remember to subscribe to this blog to get the alpha delivered directly to your inbox.
Stay spooky frens!
Pixelcraft Studios Team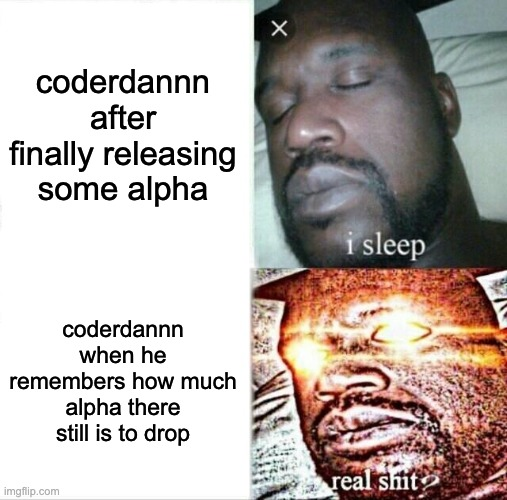 ---
Subscribe
Join the newsletter to get the latest updates.
---