The competition was fierce, yet frienly as the Aavegotchi community gathered for the much anticipated Gotchiverse Mosaic Tiles Art contest featuring 10k GHST in prizes. Dozens of beautifully designed tile arrangements were on display. Some stole the show with dazzling detail, while others took a more simplistic approach to show off their array of colorful mosaics.
Winners of the contest were voted by the community during a two hour live event in the Aavegotchi Discord server. Prize Distribution was as follows:
1st: 5,000 GHST
2nd: 3,500 GHST
3rd: 1,500 GHST
4th: Graand Fountain
5th: Mythical ROFL Gnome
6th: Mythical GM Light
7th: Mythical Caamp Fire
8th: Legendary ROFL Gnome
9th: Legendary Laava Lamp
10th: Legendary Smol Flower
Let's take a look at the top 10!
The Top 10
#1 Notorious BTC
Take the Gotchipill
Become...the Gotchinaut
Be one with the Gotchiverse
#2 Star - "Star's Story: To the Moon and Beyond"
In a distant estate in District 7, there was a gotchi named Star. This little fella had always dreamt of the day when he could realize his moon expedition.
#3 Dunc_Idaho - "Road to Synth City"
The road is long and the day is nearly done, but on the horizon lies our destination, Synth City.
#4 Fase
A Gotchified remake of the classic Nyan Cat
#5 letsgobankless
An ebic design that even leaves room for an NFT Display
#6 Slick - "Don't Sleep"
Traveling to the moon with Star and Aavegotchi in the Aavegotchi tile competition!
#7 Jonny
An exceptionally detailed King Pepe featuring an appearance by the Sus Butterfly
#8 NFT L0ck
FOMO Lickquidator swimming through the Alpha
#9 Jonny
A beautifully crafted Mosaic Lickquidator
#10 First Aavegotchi - "Forbidden Love"
A story about Gotchiano and Liquidette, two Gotchiverse creatures that met during the First Gotchiverse War and bonded for life.
That rounds out the top 10! We had over 60 submissions for the contest and it wouldn't be right to not highlight them all. Read on to see the honorable mentions.
Honorable Mentions
Mrhee
Zerk - Something's Brewing
Chavis
NFT Hints
Ghost Squad
HotCurlyFry - "The Snek"
Ben0Jamin - "Best Frens"
Nestor Kurtz
Occams_Schick
Jack the Farmer
Penske
Cryptoticker
PGendreau
NFTimmy - "Gotchimetria"
Penske
GotchiGang Germany
Nadiel
ColdSp1r1t
grake
ZenPolaris - "Sacred Geometry"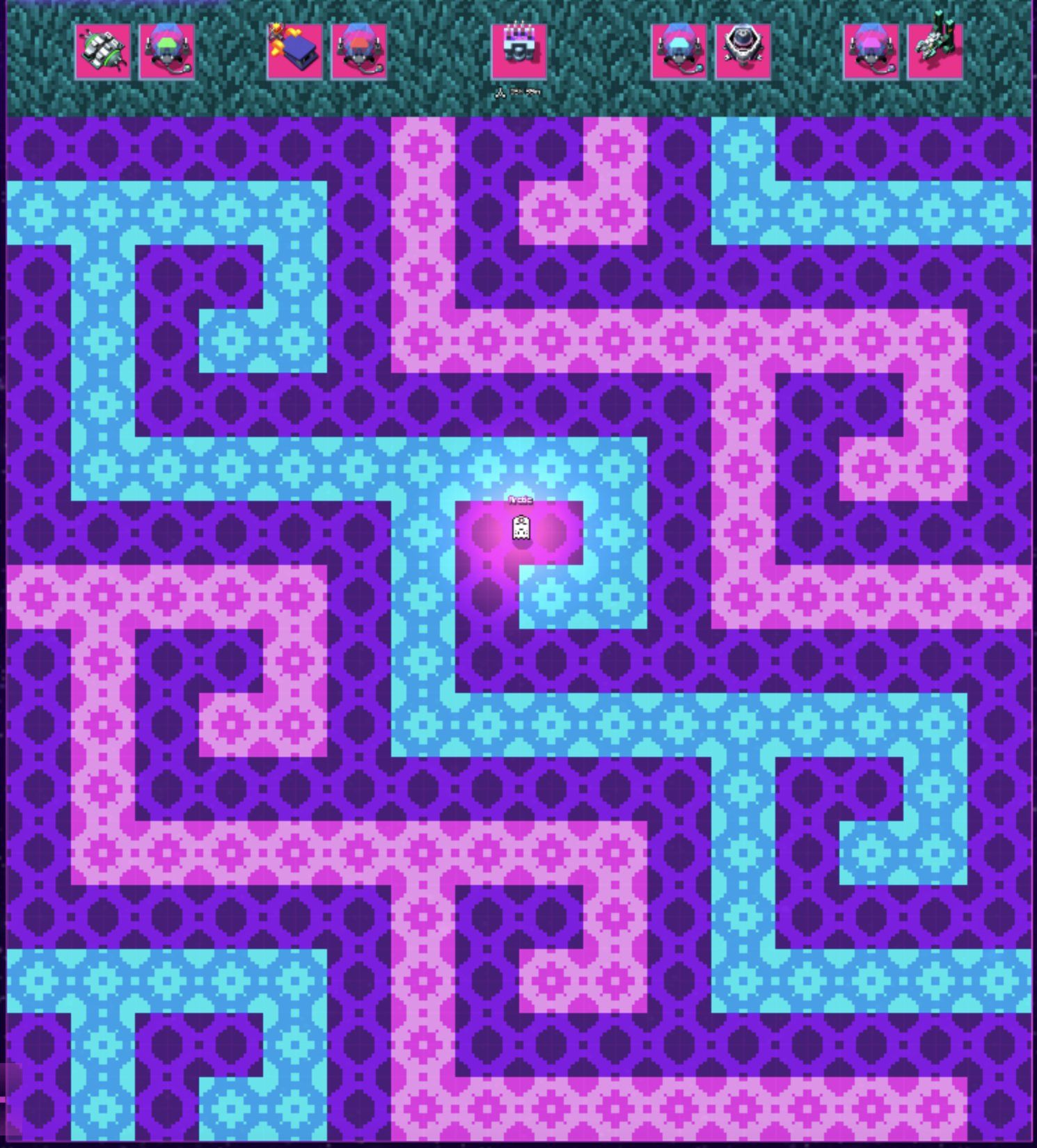 Hefe - "Mescaline Kektus"
Mikko - "Oddly Satisfying"
PGEndreau
Satya
ZombieShepherd
flexi fox
Roxiano
Ing
Sloan Serna
Bowman
Duppy - "Duppy's Faarm"
CryptoTicker
whtrang3r's gf
metan
Sergeant Pumper
tom
jem
bdsce
flexi fox
Wandaagotchi
ZombieShepherd
Elmer Fudd
CryptoTicker
There we have it frens! In total we had 61 entries to the contest. Thanks so much to everyone who spent the time and Alchemica to put together these amazing entries. Keep an eye out for more contests in the future by joining the GotchiGang on Discord.
About the Gotchiverse
The Gotchiverse is Pixelcraft Studio's flagship title that celebrates the best of blockchain technology. The metaverse is built on Aavegotchi, an open-source, community owned, NFT gaming protocol that unlocks true asset ownership for gamers. In this spirit, The Gotchiverse is co-created with direct input from the community via AavegotchiDAO. Summon your first Aavegotchi today and meet us in the Gotchiverse!
Aavegotchi Resources:
Website: https://aavegotchi.com/
Blog: https://blog.aavegotchi.com/
Official Wiki: https://wiki.aavegotchi.com/
Twitter: https://twitter.com/aavegotchi
Discord: https://discord.gg/aavegotchi
YouTube: https://www.youtube.com/c/Aavegotchi
Reddit: https://www.reddit.com/r/Aavegotchi/
Telegram: https://t.me/aavegotchi
Gotchiverse Resources:
Website: https://verse.aavegotchi.com/
Gotchiverse Docs: https://docs.gotchiverse.io/
FAKE Gotchis Resources:
Website: https://www.fakegotchis.com/
Twitter: https://twitter.com/FAKEgotchis
Instagram: https://www.instagram.com/fakegotchis/
---
Subscribe
Join the newsletter to get the latest updates.
---