Inverse Worlds is coming to Gotchichain! The web3 game studio, which focuses on building social metaverses, has big plans for development on Aavegotchi's own Polygon Supernet.
Inverse Worlds is the first major web3 game studio, besides Pixelcraft Studios of course, to announce plans to develop on the gaming-focused supernet.
Supernets are permissioned offshoots of Polygon POS network where any user can transact, but only certain developers can deploy contracts.
Aavegotchi's soon to be released Gotchichain Supernet will be the ultimate blockchain gaming environment for both players and developers. The Gotchichain will feature ultra-fast confirmations, minimal fees, and unrivaled scalability.
What is Gotchichain?
Gotchichain will be the perfect building ground for web3 game studios like Inverse Worlds to create Aavegotchi-themed games, dapps, and experiences. The speedy confirmations and lower fees compared to Polygon POS will make for the ultimate user experience for blockchain gamers.
All transactions on Gotchichain will utilize GHST, Aavegotchi's eco-governance token, as the gas token. While all Aavegotchi assets will still be minted on Polygon POS, users can bridge them over to Gotchichain to enjoy a gaming-friendly environment.
Aavegotchi X Inverse Worlds
Together, Aavegotchi and Inverse are paving the way for web3 brands to build unprecedented blockchain gaming and metaverse experiences by using Polygon's Supernets. The Aavegotchi and Inverse partnership marks the first official partnership to be announced on Gotchichain.
"Inverse brings years of experience supercharging browser-based gaming," said Jesse Johnson, COO of Pixelcraft Studios, the team behind Aavegotchi. "We all benefit from Inverse deploying their proprietary tech stack to Gotchichain games."
Aavegotchi and Inverse share the vision of connecting, blockchain-based games into a unified social metaverse.  Additionally, Aavegotchi avatars and other ecosystem NFTs will be available in the Inverse Worlds NFT marketplace where Players can buy, sell and trade in-game NFTs and other digital assets.
"We are thrilled to be pushing the envelope of the metaverse with Aavegotchi. By providing a social hub of 3D blockchain games, gamers can connect with others through immersion, be rewarded with valuable digital collectibles, and engage directly with digital brands in fun and exciting ways," said Joe Lee, CEO of Inverse.
About Inverse Worlds, Inc.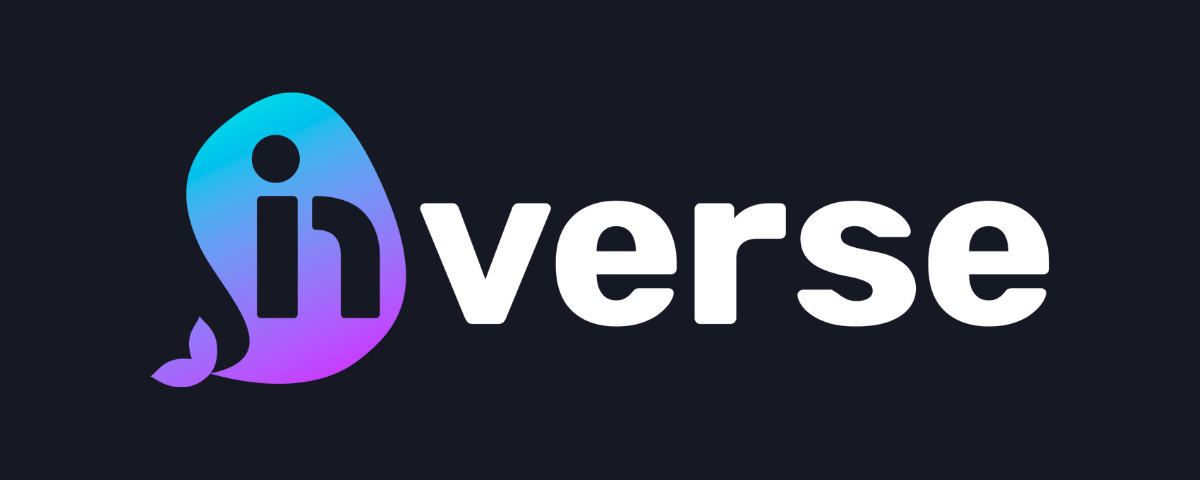 Inverse is the blockchain-powered immersive social metaverse platform.  Using Inverse's unique turnkey solution, brands can instantly launch a no-code 3D metaverse that includes event management, NFT collectibles, and NFT monetization through ticketing, trading, rewards, avatars, and other digital assets.  Inverse can also quickly design, develop and host fully customized and branded immersive metaverse experiences.
Over 400 organizations have used Inverse for metaverse experiences and events including leading blockchain gaming companies, event management companies, consumer brands, and game developers.
About Aavegotchi
Aavegotchi is an open-source, community owned NFT gaming protocol, enabling true asset ownership for gamers. Aavegotchi NFTs are on-chain collectible ghosts staked with Aave's interest-generating aTokens.

Compete for player rewards by earning XP, leveling up, and increasing the rarity of your Aavegotchi fren. Aavegotchi is governed by the AavegotchiDAO and the native eco-governance token GHST. Visit Aavegotchi.com today and join the future of DeFi-staked NFT avatars!
Aavegotchi Resources:
Website: https://aavegotchi.com/
Blog: https://blog.aavegotchi.com/
Official Wiki: https://wiki.aavegotchi.com/
Twitter: https://twitter.com/aavegotchi
Discord: https://discord.gg/aavegotchi
YouTube: https://www.youtube.com/c/Aavegotchi
Reddit: https://www.reddit.com/r/Aavegotchi/
Telegram: https://t.me/aavegotchi
Gotchiverse Resources:
Website: https://verse.aavegotchi.com/
Gotchiverse Docs: https://docs.gotchiverse.io/

Fake Gotchi Resources:
Website: https://www.fakegotchis.com/
Twitter: https://twitter.com/FAKEgotchis
Instagram: https://www.instagram.com/fakegotchis/
---
Subscribe
Join the newsletter to get the latest updates.
---