The headline says it all. Our Gotchi Gaming Revolution has officially begun today, with the launch of the Game Center on the official Aavegotchi dApp.
The Game Center represents a major shift for Aavegotchi.com into a full gaming platform resembling the likes of Steam and Epic Games.
The Game Center is a comprehensive directory of all the Gotchi-themed games live today as well as many more titles that are building to launch on top of the upcoming Gotchichain- dedicated blockchain.
Prominently displayed on the official Aavegotchi.com dApp, next to the Baazaar marketplace and Auction House, the Game Center is designed to enable players to quickly discover games they may want to play. The Game Center also provides a space for studios and developers to showcase their games, giving them greater exposure.
A sampling of games already listed include:
The Gotchiverse 3D (the highly anticipated Unity-powered version of the original)
Gotchi Guardians (an innovative hybrid tower defense and survival game being directed by Gwent's Jason Slama);
Project Uno (a still mysterious mobile title credited to Pixelcraft Studios);
Gotchi Heroes (an NFT-based idle game by Slow Sunday Studios featuring battles with endless waves of monsters);
Strategotchi (a grid-based strategy game where players control a squad of three Gotchis);
Gotchi Battler (a battle strategy title by Galaxy Brain Studios);
Gotchi Crawler (a roguelike dungeon experience);
The Sandbox Aavegotchi Experience (a lore-filled adventure created through a collaboration between The Sandbox and the Aavegotchi community team known as the Gotchi French Army).
Gotchi Gaming Starts Now
With today's launch, discoverability for all Aavegotchi projects under development greatly improves. Yet, this is only the beginning. Planned features include cross-game player profiles, the ability to bookmark favorite games, and integration with Gotchichain, Aavegotchi's upcoming dedicated gaming blockchain.
"Today's launch of the Game Center is exciting, as it represents the moment in time where Gotchi Gaming really starts getting supercharged. Of course, this launch is only a tiny fraction of the product we envision it to be. Watch this space," said Pixelcraft Studios CEO Coder Dan.
"This launch is only a tiny fraction of the product we envision it to be." – Coderdan
More games are surely on the horizon so players can look forward to seeing more listings in the Game Center's near future. Perhaps we will also get more information regarding the mysteriously listed Project Uno soon. Coder Dan was contacted for a second comment but we have not yet heard back (he's probably too busy playing Gotchi Guardians).
Visit the Game Center today to discover which Aavegotchi games you can play now, and start looking forward to all the exciting games in the pipeline!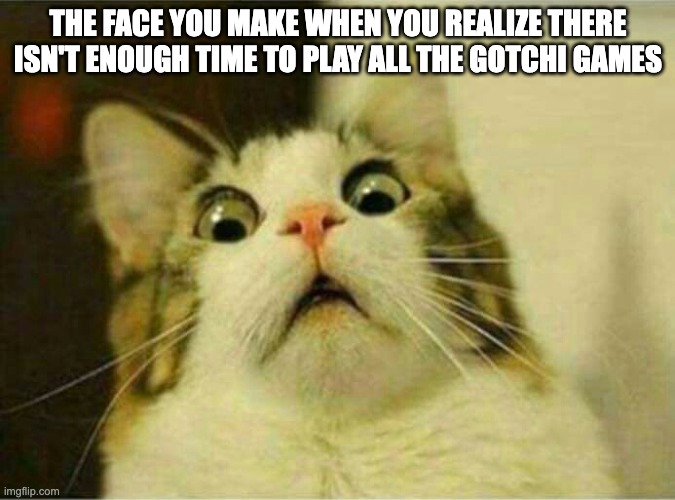 ---
About Aavegotchi
Aavegotchi is a community-owned gaming platform where players can game, earn, and make friends.
Powered by Web3 blockchain technology, Aavegotchi enables true asset ownership for players, heralding a new era of cooperation between developers and gamers.
Aavegotchi Resources:
Website: https://aavegotchi.com/
Blog: https://blog.aavegotchi.com/
Official Wiki: https://wiki.aavegotchi.com/
Twitter: https://twitter.com/aavegotchi
Discord: https://discord.gg/aavegotchi
YouTube: https://www.youtube.com/c/Aavegotchi
Reddit: https://www.reddit.com/r/Aavegotchi/
Telegram: https://t.me/aavegotchi
---
Subscribe
Join the newsletter to get the latest updates.
---