Our team is packed and ready to make an entrance down in Austin, Texas for one of the most important crypto gatherings of the year - Consensus 2023.

ATTN GOTCHIGANG! We'll be at Consensus 2023 in Austin, Texas next week.
Consensus is a premier blockchain and crypto gathering that brings together industry leaders, developers, investors, and enthusiasts from around the world to discuss the latest trends and innovations in the space.

As one of the world's largest, longest-running IRL conferences, "where vision meets passion from those looking to learn and build together," we had to include CoinDesk's flagship event in our Gotchigang IRL 2023 tour.

From 26-28 April our team will be joining our friends at the Blockchain Gaming Alliance (BGA) to co-host a stand at number 654 near the NFT Photobooth, close to Hall 1 entrances and STAGE X.
See Floorplan map here.
Pixelcraft Studios Partnership Lead LostLocal and esteemed Gotchigang member TBURD will be showcasing our aavesome swag, merch, prized gotchis, staging Aarena battles and Gotchiverse demos discussing our latest developments and features for the World's tech and crypto media.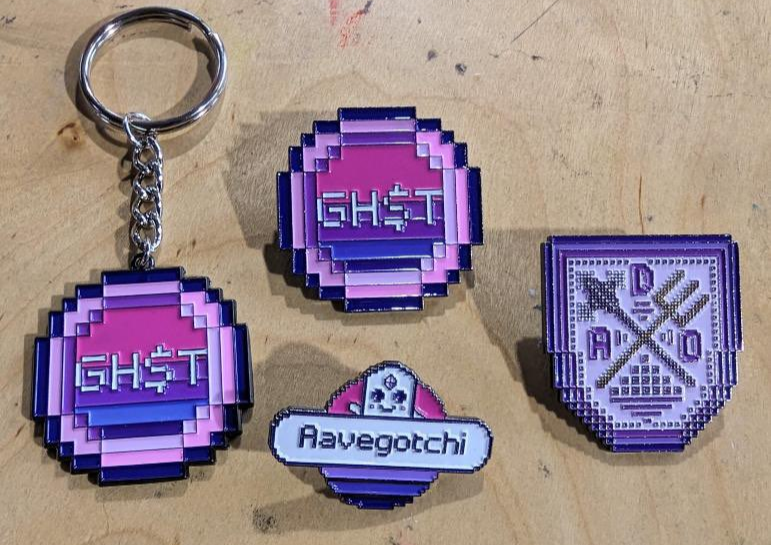 Venue: Austin Convention Center - 500 E Cesar Chavez St, Austin, TX 78701, United States

Location: BGA booth is number 654 located near the NFT Photobooth, and close to Stage X. You can find the floor map here.

If you're a journalist or visiting Consensus on behalf of your media outlet and want to learn more about Aavegotchi and why our open-source, community owned NFT gaming protocol is one of the frenliest, engaged and passionate communities in crypto, drop our CMO a line and we'll schedule a briefing and demo with our team on the ground.
Prepare to be 'Gotchi-pilled'!  👻💊


Aavegotchi is an open-source, community owned NFT gaming protocol, enabling true asset ownership for gamers. Aavegotchi NFTs are on-chain collectible ghosts imbued with dynamic traits ready for play across an assortment of gaming experiences.

Compete for player rewards by earning XP, leveling up, and increasing the rarity of your Aavegotchi fren. Aavegotchi is governed by the AavegotchiDAO and the native eco-governance token GHST. Visit Aavegotchi.com today and bring your crypto to life!


Aavegotchi Resources:
Website: https://aavegotchi.com/
Blog: https://blog.aavegotchi.com/
Official Wiki: https://wiki.aavegotchi.com/
Twitter: https://twitter.com/aavegotchi
Discord: https://discord.gg/aavegotchi
YouTube: https://www.youtube.com/c/Aavegotchi
Reddit: https://www.reddit.com/r/Aavegotchi/

Gotchiverse Resources:
Website: https://verse.aavegotchi.com/
Gotchiverse Docs: https://docs.gotchiverse.io/

Fake Gotchis Resources:
Website: https://www.fakegotchis.com/
Twitter: https://twitter.com/FAKEgotchis
Instagram: https://www.instagram.com/fakegotchis/
---
Subscribe
Join the newsletter to get the latest updates.
---