Hi fren and welcome to the Aavegotchi Forge. I hear you're looking to learn a bit of blacksmithing. Well, you've come to the right place!
The name's Flex, Graandmaster Blacksmith, and this here's my mate, Geo.
Introduction
This tutorial covers the very basics -- if you want to jump straight into the Forging Costs, Yields, and Crafting Times, you can find them at the bottom of this page.
Right now, at the Forge, there are two main things you can do: Forging and Smelting.
Simply put, Forging is crafting new wearables and Smelting is taking old ones apart.
Each wearable is comprised of three or four components:
Schematics
Cores
Alloy
...and sometimes Essence.
Let's look at each of those now!
Components
Schematics

Schematics are the blueprints for each specific wearable. Each wearable contains a schematic inside of it.
For example, "Imperial Moustache" contains an "Imperial Moustache Schematic" and "Citaadel Helm" contains a "Citaadel Helm Schematic".
In order to Forge new gear, you will first need a Schematic!
Cores
Cores determine the rarity and slot of your new wearable.
There are six levels of rarity in Aavegotchi wearables: Common, Uncommon, Rare, Legendary, Mythical, and Godlike.
There are seven available Wearable slots: Left Hand, Right Hand (or just Hands), Body, Face, Head, Eyes, and Pet.
If you want to make an Imperial Moustache (Common Face) wearable, for example, you'll need to get your hands on a Common Face Core.
Alloy
Alloy is the substance which forms all wearables in the Gotchiverse! Depending on what you're Forging, you're going to need different amounts of Alloy.
Essence
If you want to craft Godlike items or Pets, you will need some Essence. The only way to obtain this mystical stuff is through Gotchi-sacrifice. I don't dabble in the dark arts, so I will not be able to help you. If you must, you can perform the ritual on your ill-fated gotchi's character page...
Now, to the Forging Table 🔨
You got all that?
Let's now take those components and craft ourselves a new piece of gear through Forging. To craft a new item, you'll need a Schematic, its corresponding Core, some Alloy, and potentially some Essence as well.
It also takes time to Forge, and you can only make one piece per Gotchi at a time. The crafting time depends on the wearable rarity as well as your level as a Blacksmith. If you don't want to wait as long, you can hire Geo and me to speed things along for you. We charge 1 GLTR per block.
Once you've gathered all the materials, bring them over here to me at the DAO Forge and let's get to it!
Let's go ahead and craft a few wearables as examples:
Imperial Moustache
First, we'll need an Imperial Moustache Schematic.
Next, we're going to need a Core that matches the rarity and slot for this schematic- in our case, a Common Face Core.
Finally, we need to have enough alloy to bring everything together. Common Wearables require 100 alloy (full chart below).
Load everything into the Forge, confirm the transaction, and that's it! A level 1 Blacksmith without our help can forge a new wearable in about one day's time. You'll need to come back again to the Forge to claim your gear.
Rare ROFL
Let's now make ourselves a fine fren to explore the Gotchiverse with. It's the same procedure above, only this time we need some Essence to bring our fren to life.
We're going to need a Rare ROFL Schematic, a Rare Pet Core, 1,300 Alloy, and 10 Essence.
Same as before: load everything into the Forge, choose whether to speed things along with some GLTR, confirm the transaction, and that's it!
Smelting 🔥
Smelting is the process of liquidating a Wearable down to its component parts – Schematic, Core, and Alloy.
Smelting wearables is easy and instantaneous. When you smelt a wearable apart, you receive in return three things: the corresponding schematic, its core, and 90% of the alloy cost.
Take note: when you smelt a pet or a Godlike, you do not receive any Essence in return!
Let's smelt those same wearables back down now 🔥
Imperial Moustache
All we need to do is load the Imperial Moustache into the smelter and confirm the transaction. The process is instantaneous, and we receive "Imperial Moustache Schematic," a "Common Face Core," and 90 Alloy.
Note that smelting is not 100% efficient! 10% of the alloy is lost in the process. What costs 100 Alloy to forge only yields 90 Alloy in return on smelting.
Rare ROFL
Same as before. Let's load this Rare ROFL into the smelter and confirm the transaction. In return, we receive a "Rare ROFL Schematic," a "Rare Pet Core," and 1170 Alloy. All essence is lost!
Smelting Secrets: Geodes

The forging pioneers can confirm that hidden within each wearable is a geode. The rarity of geode corresponds with the rarity of wearable smelted. Soon, with Forge 1.1, you will be able to open these geodes for a chance to win ebic prizes. The first release of prizes are 100 each of the Legendary Smithor set, for a total of 400 prizes. In the future, there may be more prizes of various rarities and value. The odds for each geode rarity and prize type are here:

please note each geode contains a maximum of one prize
⚠️ An Important Note on Rented and Locked Gotchis
Fren take heed! If you are renting, have rented, or are selling your Gotchis, then you need to pay attention to the following:
Rented Gotchis cannot smelt, forge, speed up transactions, or claim finished items.
Gotchis listed for sale and for rent are also locked from using the forge.
The item being forged is considered as being owned by the Gotchi, not the wallet, so it is transferred with the Gotchi if it is sold.
Blacksmithing Skill
As your Gotchi gets busy smelting and forging, it will naturally improve its abilities. As you level up, the time it takes your Gotchi to Forge new items will decrease. How many points you need per level and the speed reduction modifier you gain can all be found below.
That's a Wrap!
Alright fren! You have successfully passed the crash course for forging. By now, you should have a basic understanding on how to Forge and how to Smelt. Below you will find all the Forging Costs, Yields, and Crafting Times. For a deep dive into the nitty gritty, check out the Litepaper.
Happy Forging!
Appendix: Crafting Times, Recipes, and Blacksmithing Skill Guide
Alloy Forging Costs and Smelting Yields
Essence Yield and Costs: 1 Gotchi Sacrificed = 1,000 Essence
Forging Times
Blacksmithing Skill Guide
As skill points accrue, the Gotchi is able to progress to higher and higher smithing levels. Gotchis with higher smithing levels will be able to claim their new wearables from The Forge in a shorter timeframe than those with lower smithing levels. In typical RPG fashion, the amount of skill points required to reach each new level increases from one level to the next in exponential fashion.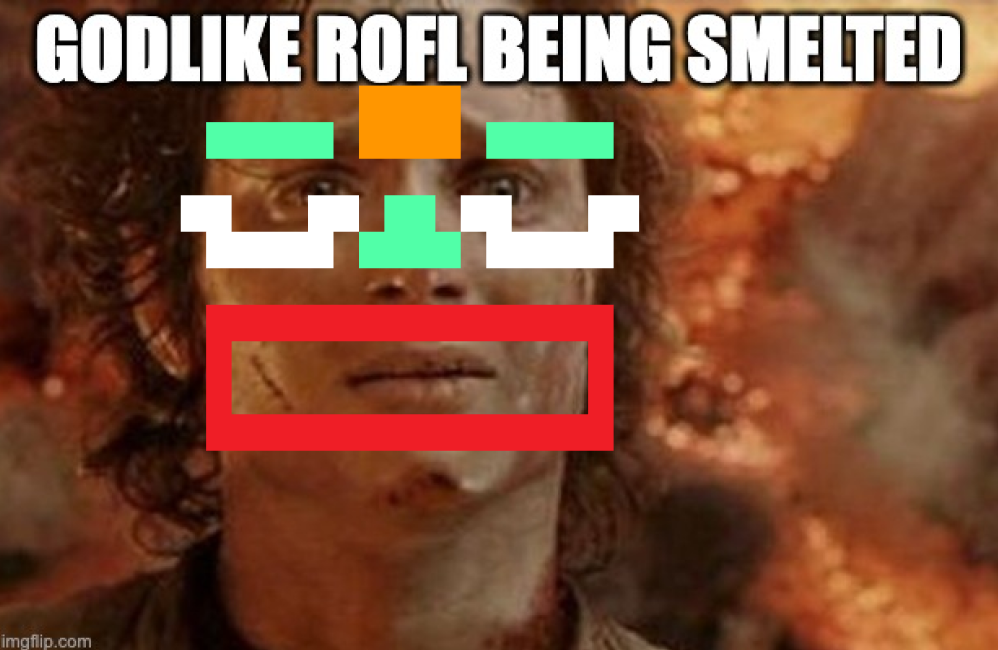 About Aavegotchi
Aavegotchi is an open-source, community owned NFT gaming protocol, enabling true asset ownership for gamers. Aavegotchi NFTs are on-chain collectible ghosts staked with Aave's interest-generating aTokens.
Compete for player rewards by earning XP, leveling up, and increasing the rarity of your Aavegotchi fren. Aavegotchi is governed by the AavegotchiDAO and the native eco-governance token GHST. Visit Aavegotchi.com today and join the future of DeFi-staked NFT avatars!
Aavegotchi Resources:
Website: https://aavegotchi.com/
Blog: https://blog.aavegotchi.com/
Official Wiki: https://wiki.aavegotchi.com/
Twitter: https://twitter.com/aavegotchi
Discord: https://discord.gg/aavegotchi
YouTube: https://www.youtube.com/c/Aavegotchi
Reddit: https://www.reddit.com/r/Aavegotchi/
Telegram: https://t.me/aavegotchi
Gotchiverse Resources:
Website: https://verse.aavegotchi.com/
Gotchiverse Docs: https://docs.gotchiverse.io/
Fake Gotchi Resources:
Website: https://www.fakegotchis.com/
Twitter: https://twitter.com/FAKEgotchis
Instagram: https://www.instagram.com/fakegotchis/


---
Subscribe
Join the newsletter to get the latest updates.
---