Full steam ahead: Another month of shipping down! Let's have a look at what we accomplished in January!
The Gotchiverse Game Bible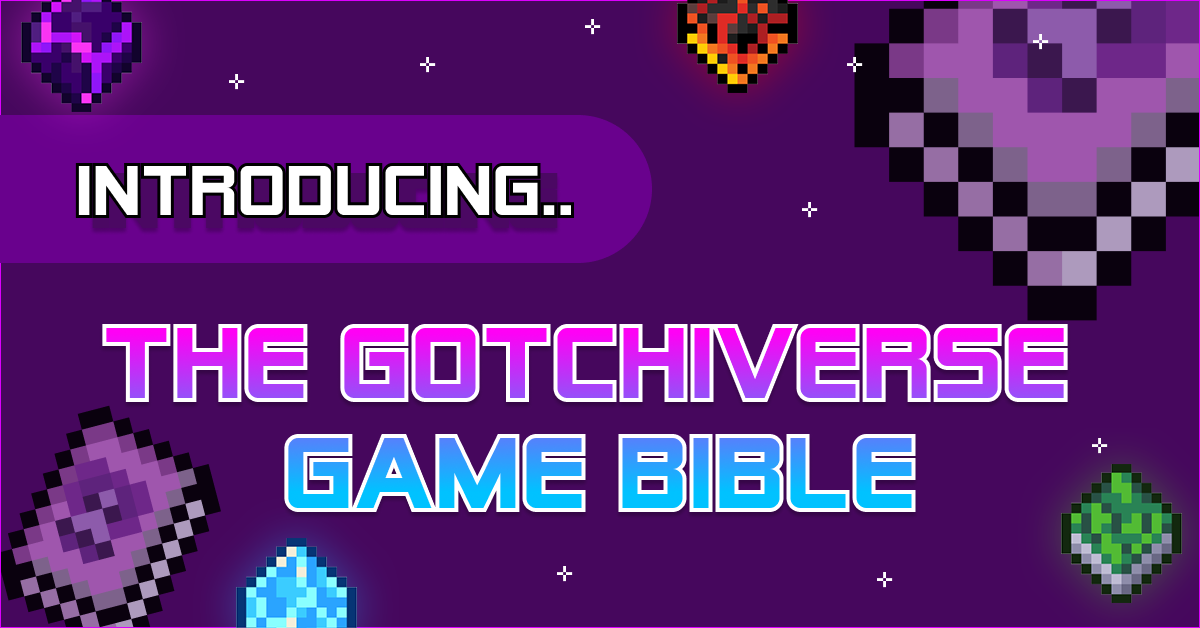 The Gotchiverse Game Bible, the living breathing design doc of The Gotchiverse, is now live! The Gotchiverse Bible answers key questions related to every aspect of the game and is rolling out in Chapters, enabling AavegotchiDAO to have a direct impact on all key aspects of game design. So far two chapters have been released. Read Chapter 1 and Chapter 2 on our new blog: "The Curve."
Gotchiverse Stress Test #2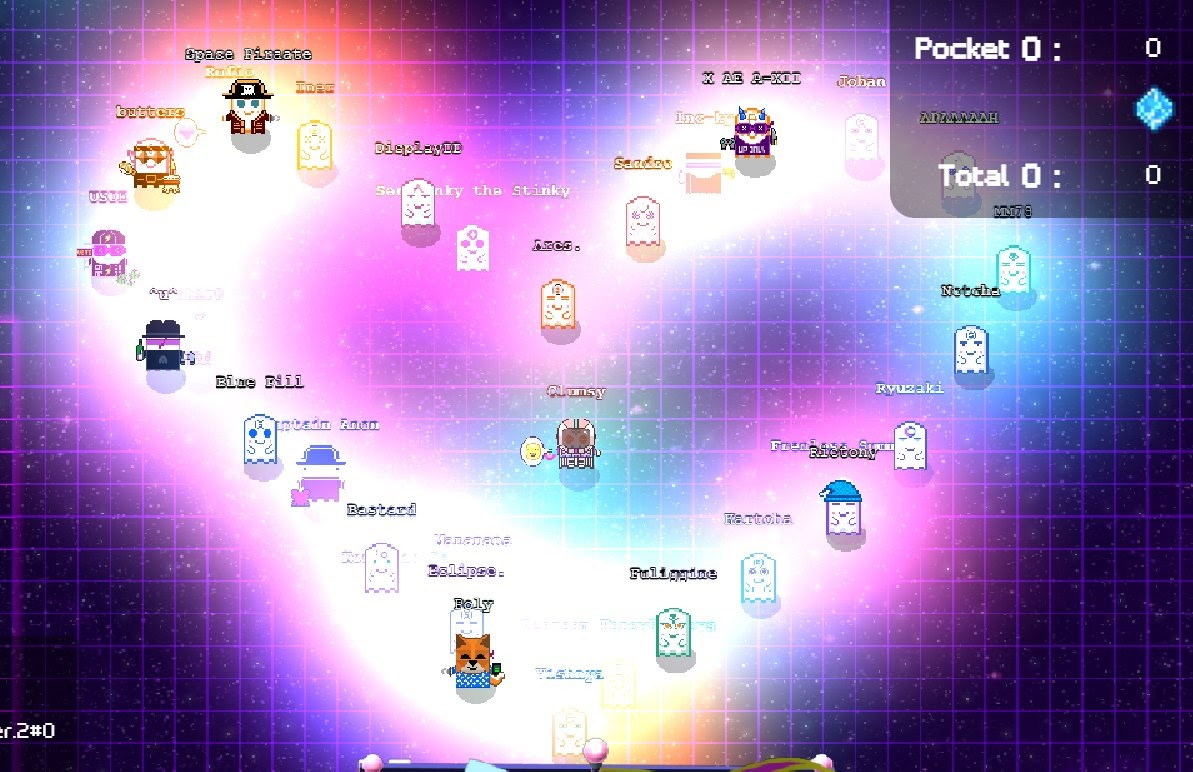 Gotchiverse Stress Test #2 was another great success! Nearly 500 GotchiGang members joined the demo of the Gotchiverse to test the limits and provide the dev team with important game building data. Players found the experience to be incredibly smooth and an upgrade from Stress Test #1 back in December. For information on future stress tests, follow us on Twitter for regular updates.
DeFi RPG Wearables Raffle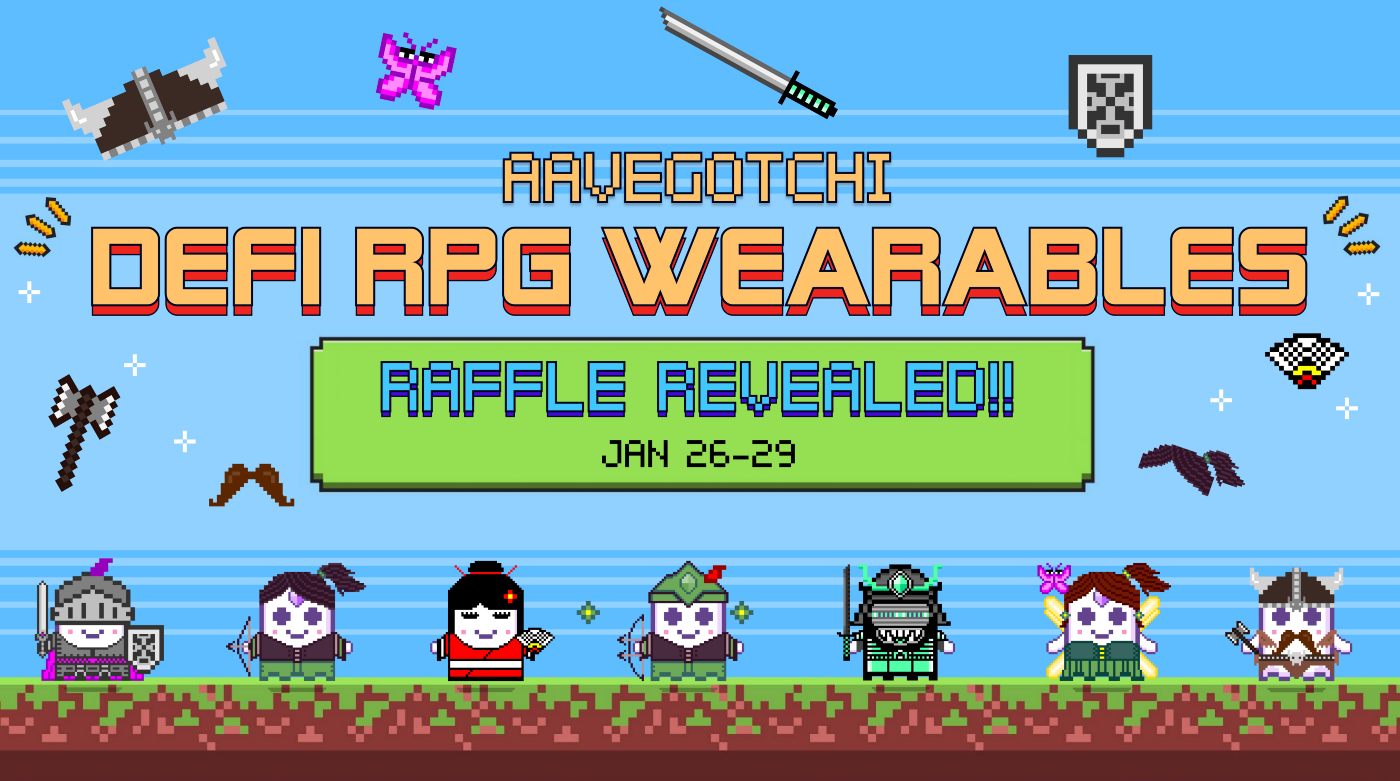 DeFi RPG Wearables Raffle #6 kicked off on January 26th at 2pm UTC and ended on January 29th at 2pm UTC. More than 200 GotchiGang members attended an XP event in Discord to watch the results come in live. Congratulations to everyone who was lucky enough to win some Wearables. If you haven't already done so, claim any items you may have won!
GHST-MATIC Pool Added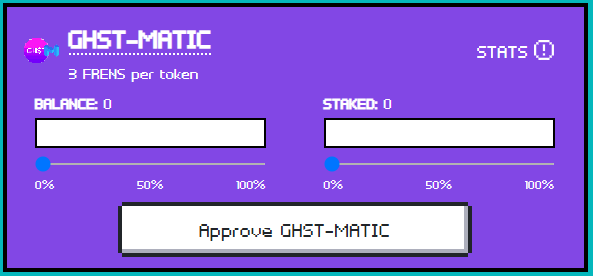 You can now earn FRENS by staking your GHST-MATIC LP tokens from Sushiswap. Sushiswap will need some time to whitelist our token for farming, so for the time being you will have to choose between earning SUSHI rewards or earning FRENS. To begin staking your GHST-MATIC LP Tokens, head to the Aavegotchi Staking page.
AGIP 18 Approved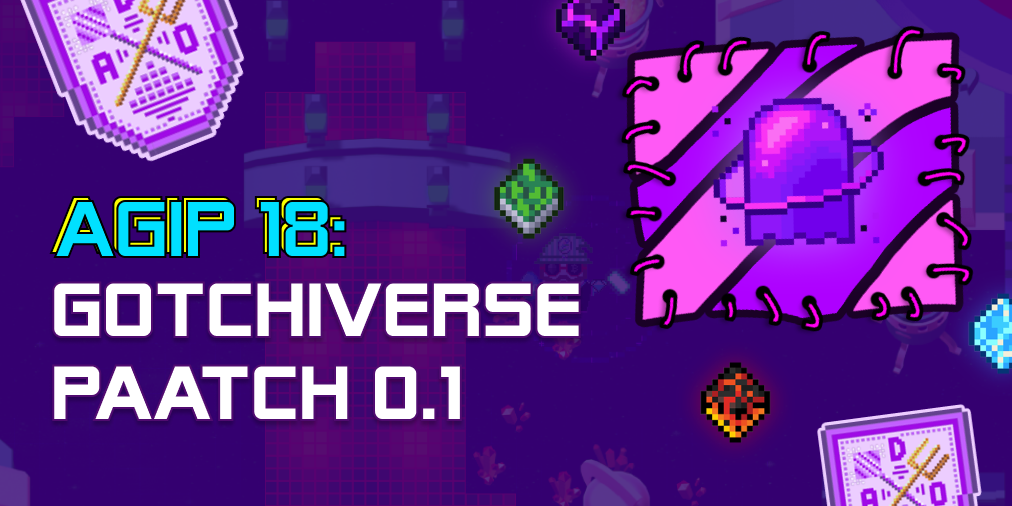 COREPROP AGIP 18 to implement Gotchiverse Paatch 0.1 was approved by the AavegotchiDAO last month. The goal of the paatch was to adjust a few areas of the Gotchiverse before it officially launches. To ensure that no single aspect of the patch could revert the entire group, we originally created six separate Snapshot SigProp proposals. COREPROP AGIP 18 combined each of the successful proposals into one vote. Read our blog post about the Paatch.
Creator of PhaserQuest Joins Aavegotchi Team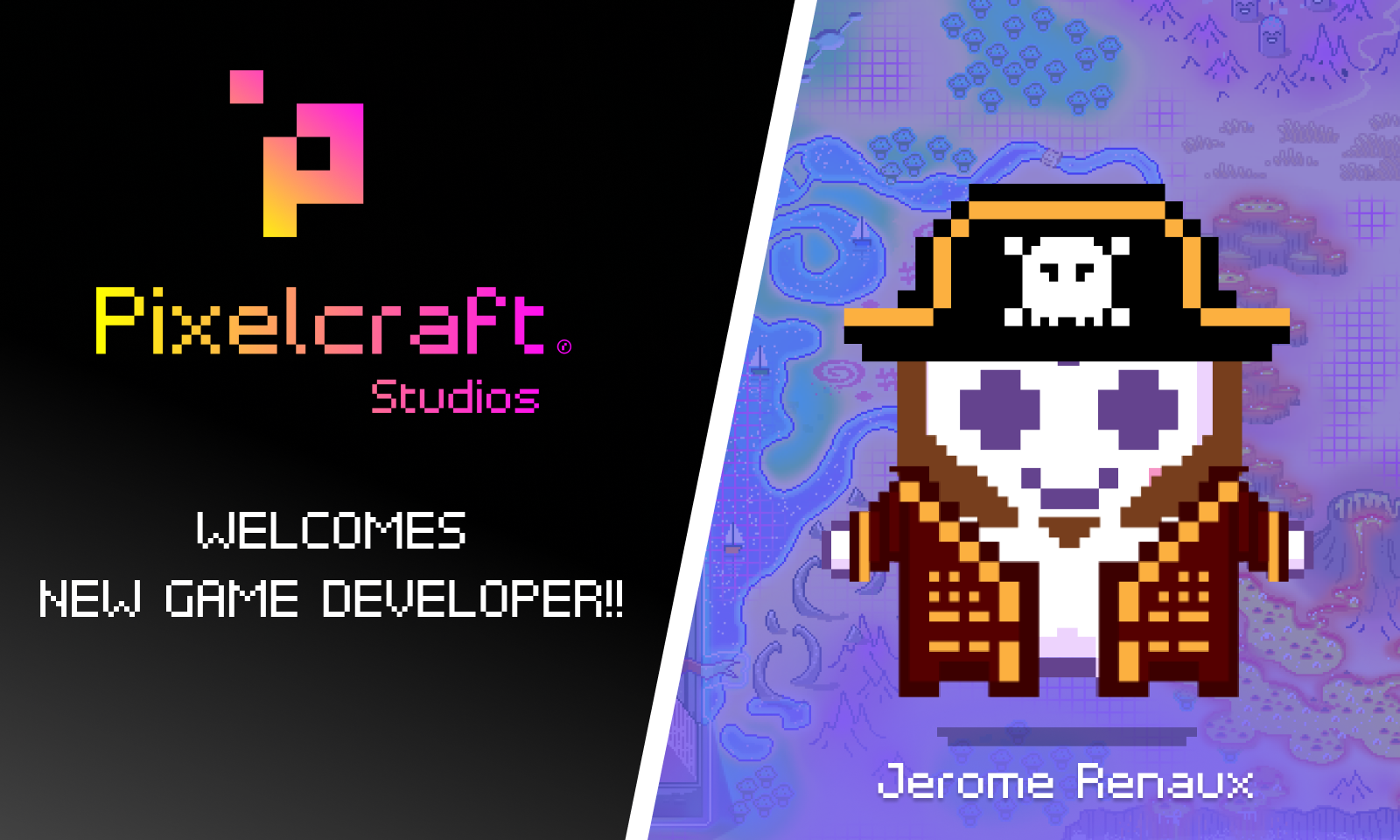 The Aavegotchi team is thrilled to announce that Jerome Renaux, a Phaser Game engine expert, has joined our dev team as a Senior Game Programmer. Jerome will be a tremendous asset to the team with a focus on helping us massively scale across the Gotchiverse! For more information read our blog post.
Rarity Farming SZN 2 Baadges Distributed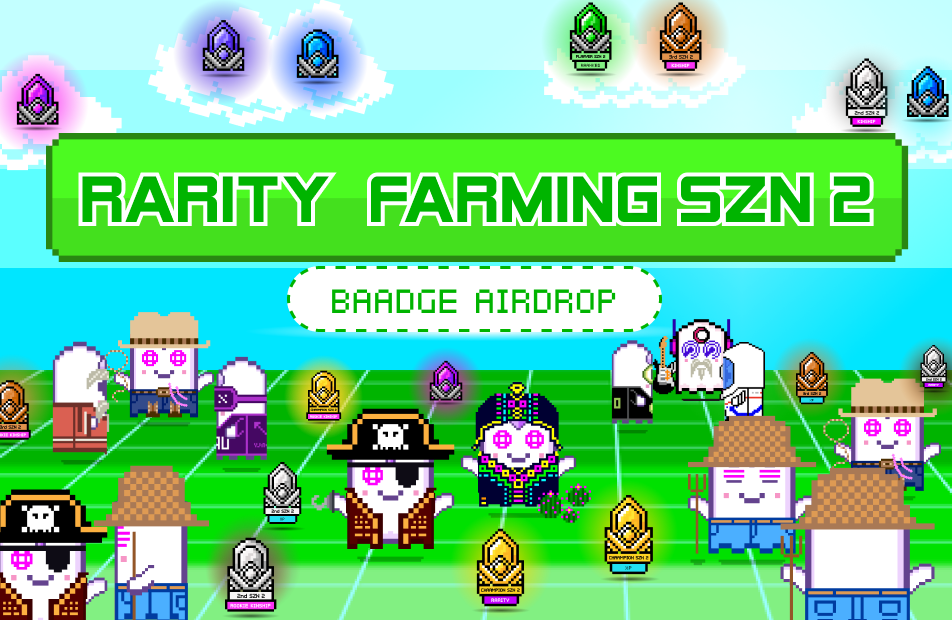 In addition to more than $3 million USD worth of GHST token rewards distributed to Aavegotchi owners during Rarity Farming Season 2, the leading Aavegotchis in their respective categories have earned exclusive NFT baadges to commemorate their achievements. Overall, 27 types of non-transferrable badges have been distributed including: 15 Rarity Trophies (Top 3 of each leaderboard), 10 Top 10 and Top 100 Baadges, 1 Rookie of the Year Baadge, and 1 Raanked Participation Baadge. To see if you've received any baadges, check your Gotchi's pocket now! Read our blog post for more information.
GHST-MATIC and REALM Voting Power Added to Snapshot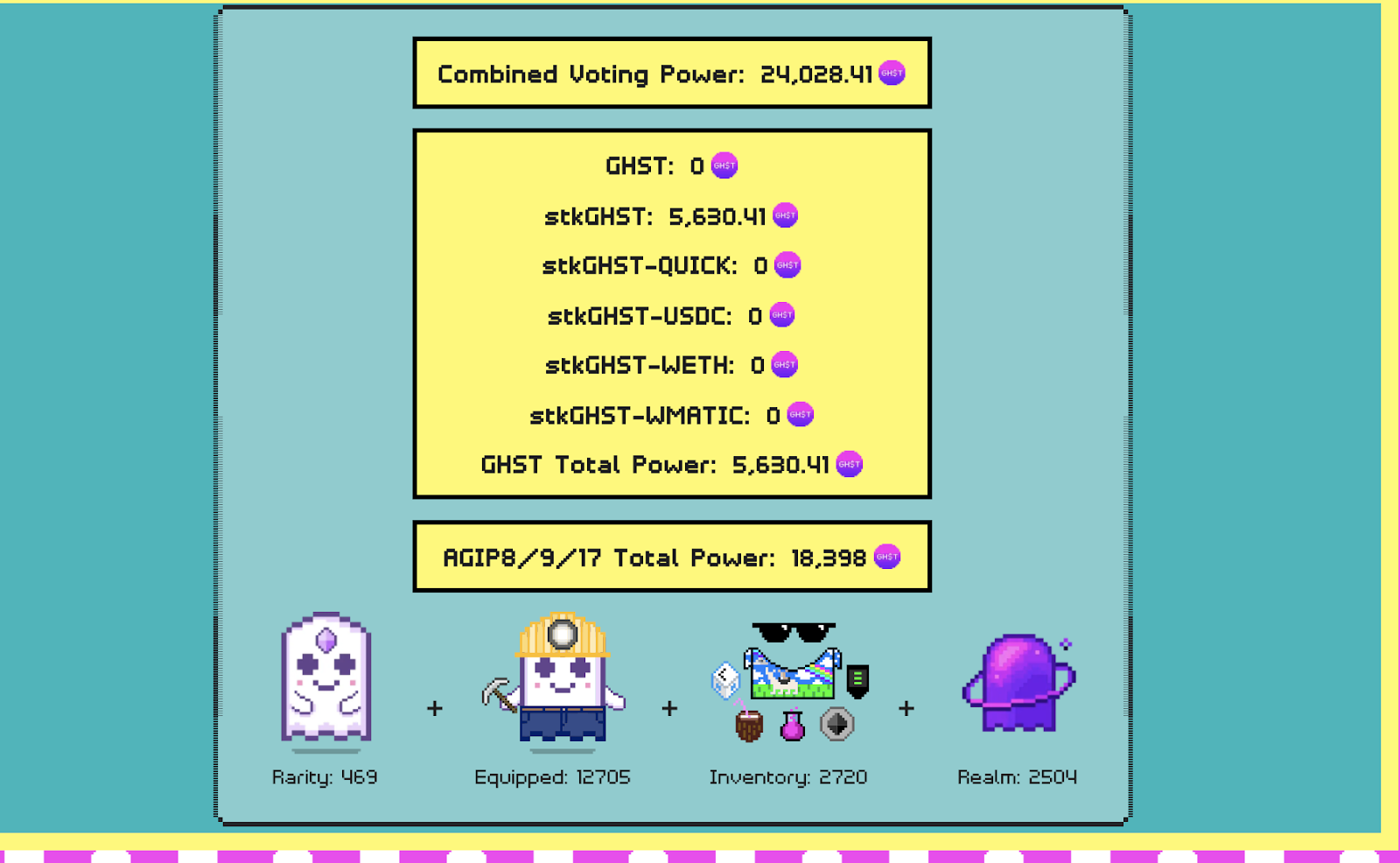 Voting power for GHST-MATIC and REALM has been added to Snapshot. Now that voting Power is up to date, keep an eye out for new CORE proposals coming soon. View your updated voting power now.
Neon DAO Enters the Gotchiverse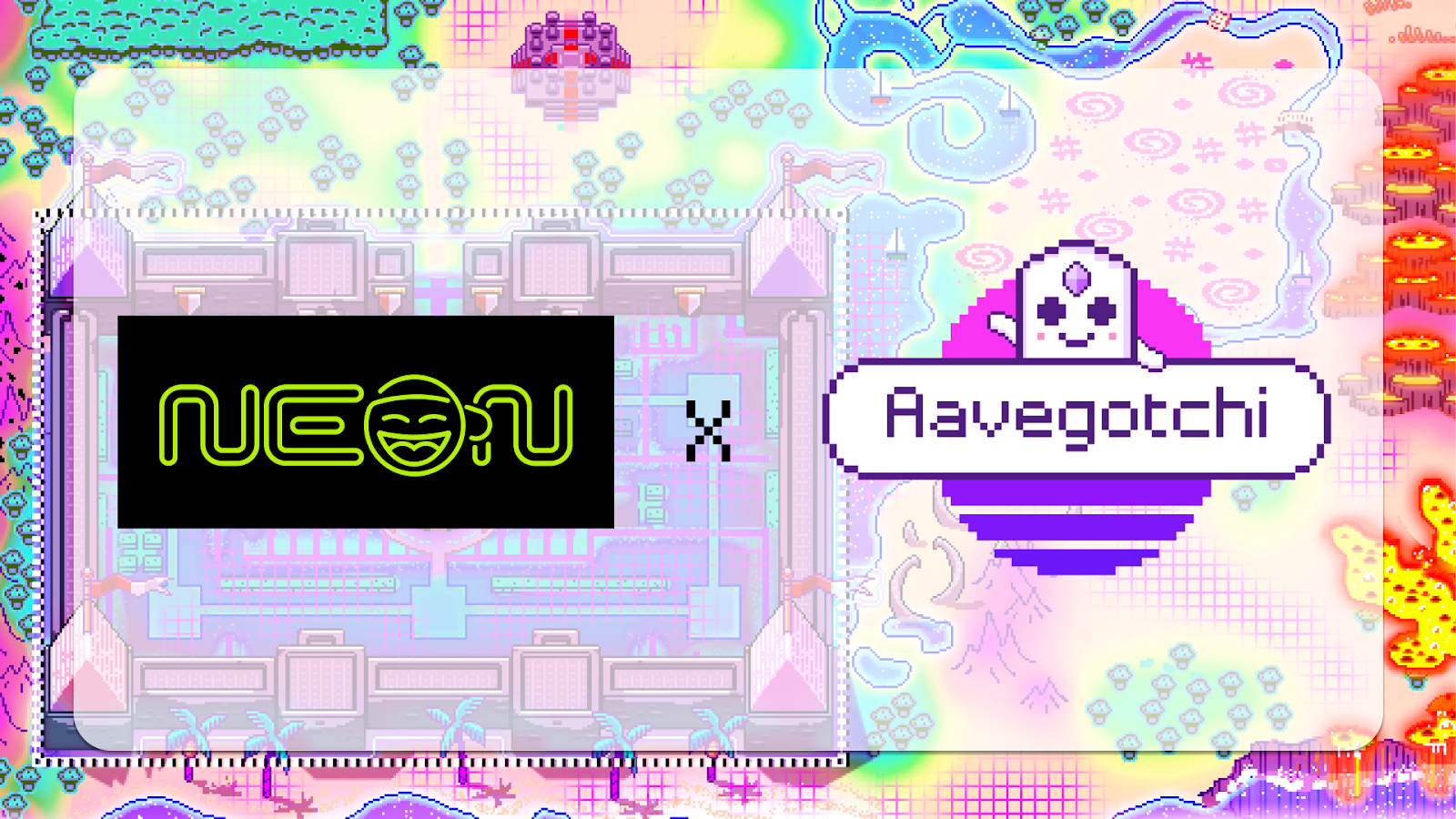 Neon DAO has entered the Gotchiverse as an official REALM Paartner. Like all official REALM Paartners, they'll receive their very own Paartner-sized parcel! Keep an eye out for them in the Citaadel, we can't wait to see how they light up the Gotchiverse! For all the details on the partnership, read their blog post.
New Aavegotchi Blog: "The Curve"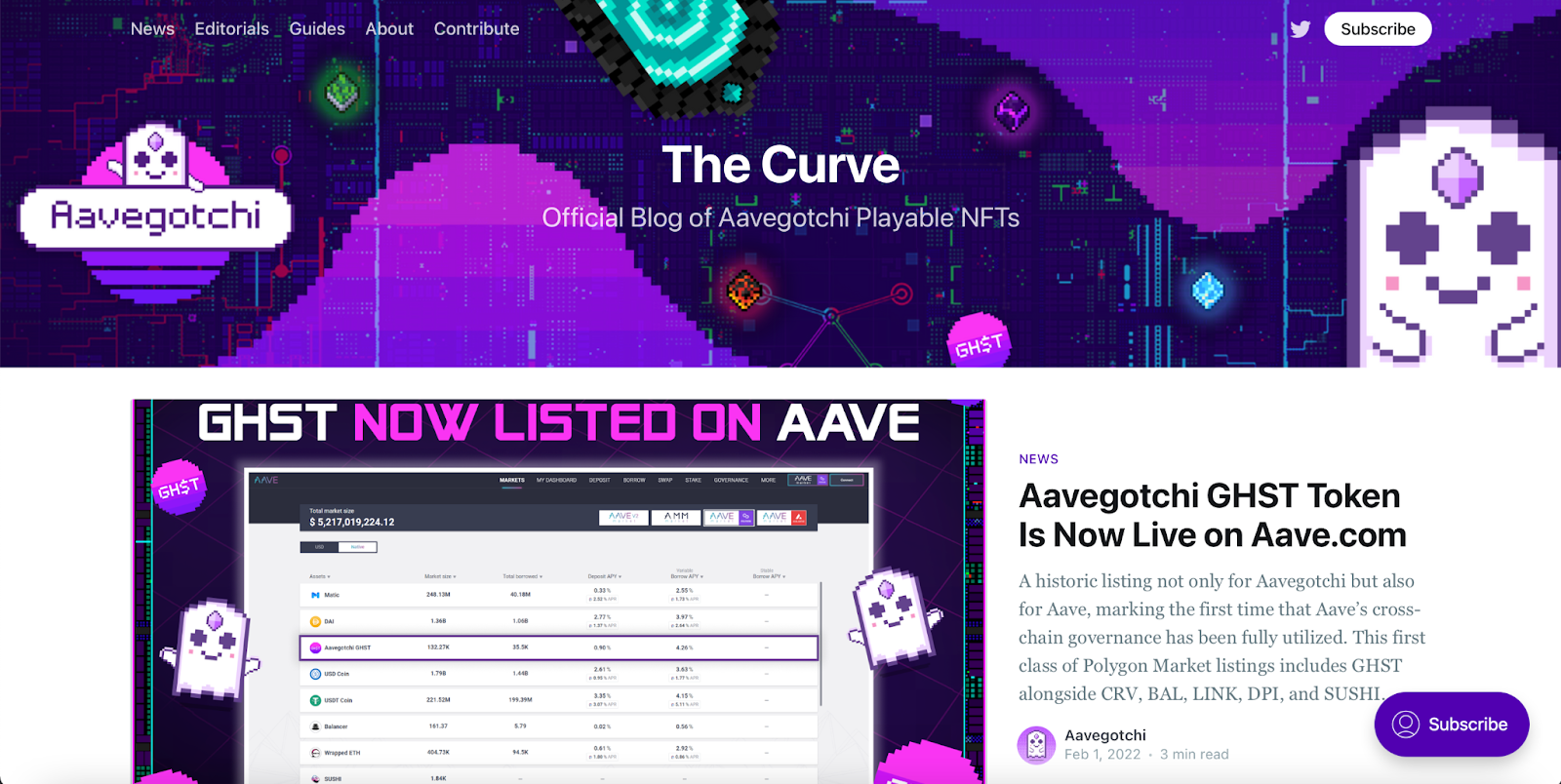 We've got a shiny new official Aavegotchi blog, "The Curve!" We'll be using The Curve to share news, editorials, and educational guides to help spread the Gotchi Gospel far and wide. All new chapters of the Gotchiverse Bible will also be shared there. Visit The Curve now!
Gotchi U Traits and the Bell Curve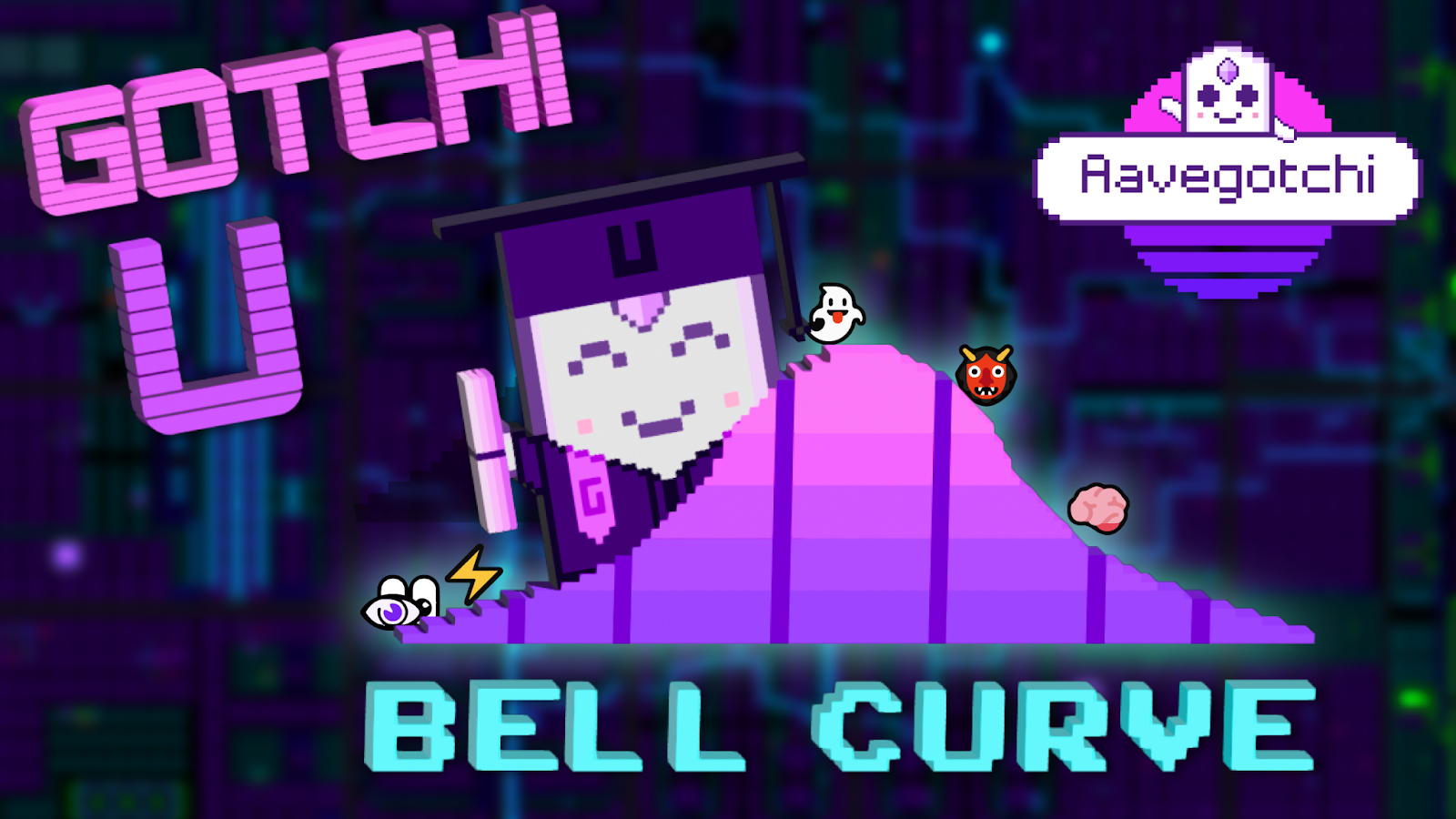 Our latest Gotchi U video helps explain Traits and the Bell Curve! This video covers everything you need to know to make your Aavegotchi NFTs rarer. We'll be dropping these educational videos regularly so keep an eye out for more. Subscribe to GotchiU to learn everything you need to know about Aavegotchi!
The Frenliest Community in Crypto is at it Again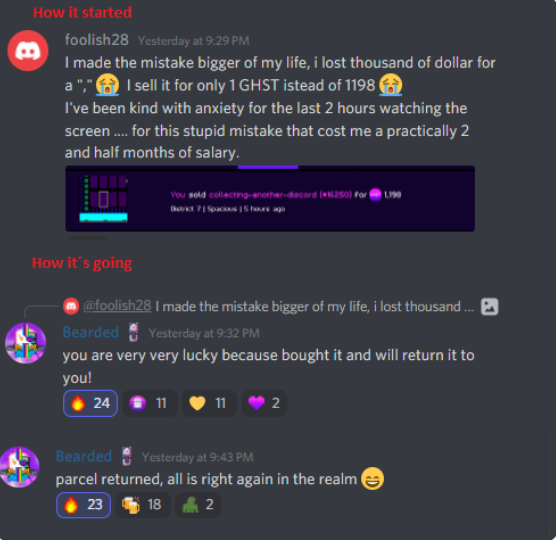 We say it all the time, and last month we got to see it in action. The GotchiGang is truly the frenliest community in crypto. One community member accidentally listed a Spacious REALM parcel for 1 GHST and went to Discord to vent after it sold before they could delist. Another community member, Bearded, purchased the parcel and happened to see the Discord comment. Even though he was well within his rights to keep it, Bearded returned the parcel to the original owner. Join GotchiGang to be a part of the frenliest community in crypto.
Sushivader XP Event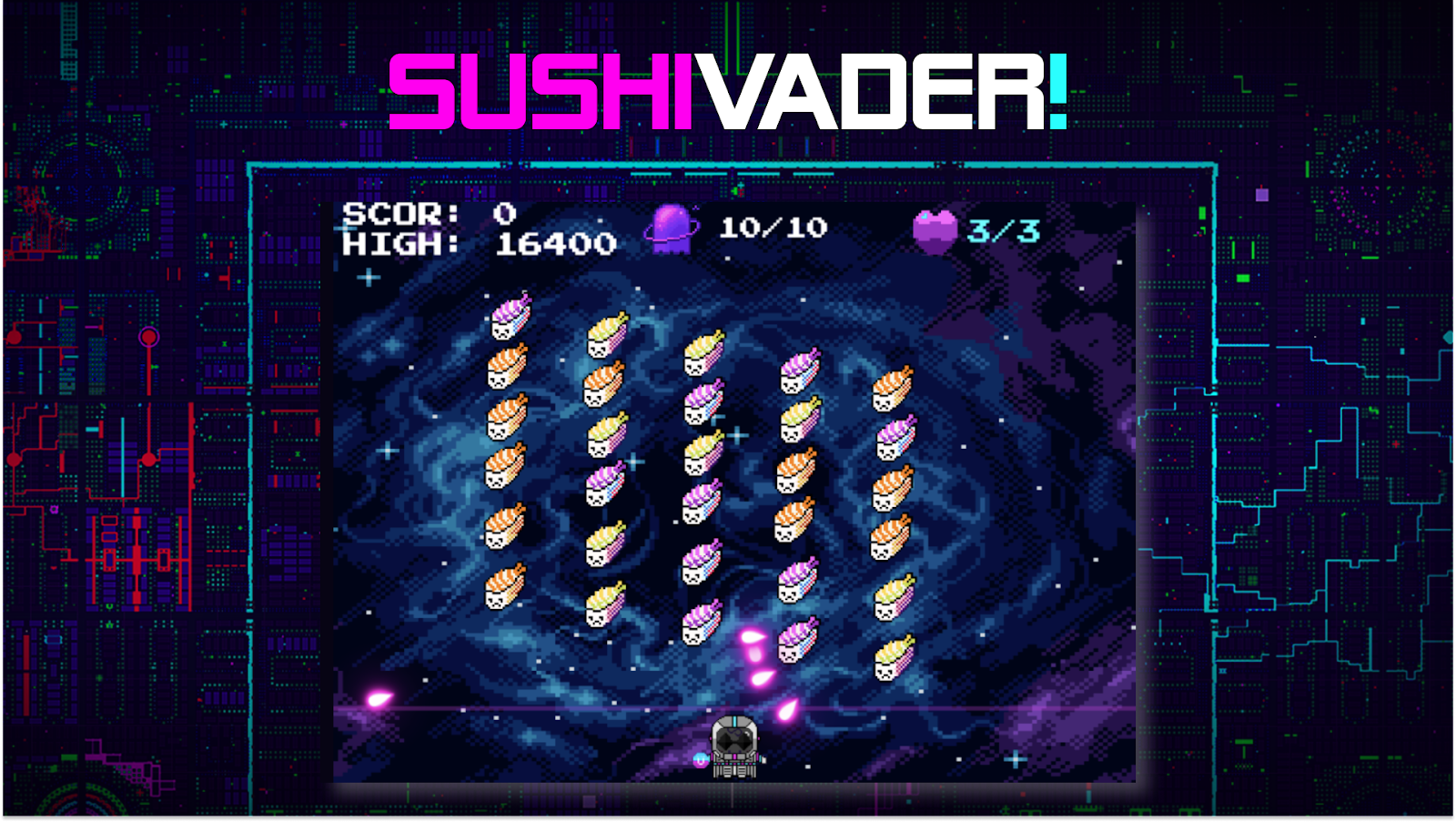 The Sushivader minigame built by community aarchitect Ric Jones was back and better than evar in January! We held a minigame leaderboard XP event that awarded 5 XP to any Gotchi that earned 12,000 points, 10 XP to any Gotchi that placed in the top 500, and 15 XP to any Gotchi that placed in the top 100. Play Sushivader with your GotchiGang.
Ebic Meme Contest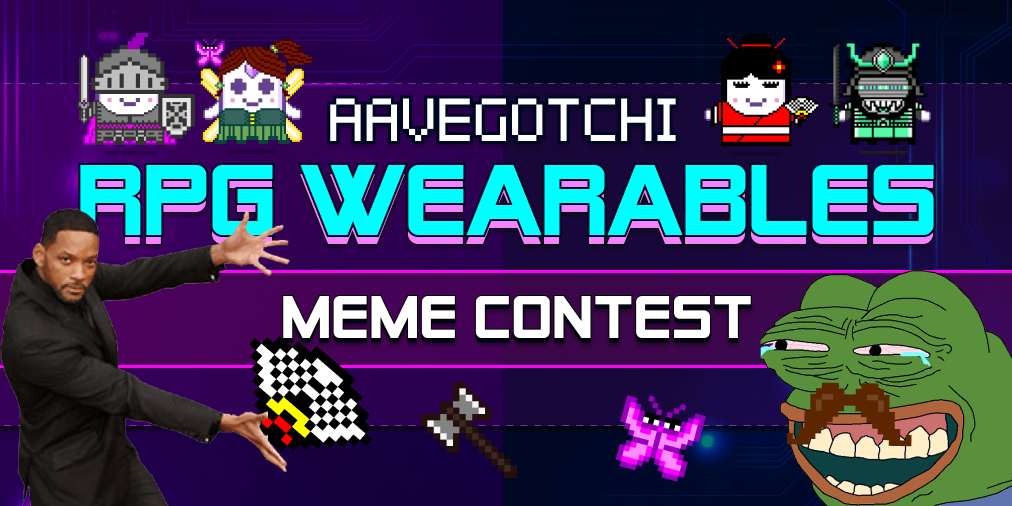 Winners from our DeFi RPG Wearables Meme Contest were crowned by GotchiGang live in Discord during the Raffle kickoff. The contest had a great turn out with more than 200 entries submitted. First place received a Rare Wearable from the Geisha set, with 2nd-5th receiving prizes in GHST. View the winners.
January was another month of non-stop shipping for the Aavegotchi Team, and we don't plan on slowing down! Here's what we've got coming up.
A Preview of February:
New Gotchiverse Game Bible Chapters
Important COREprops
Moar GotchiU educational videos
Stress Test #3
Much Moar
Stay spooky frens,
Aavegotchi Team
---
About Aavegotchi


Aavegotchis are on-chain collectible ghosts staked with Aave's interest-generating aTokens.

Compete for player rewards by earning XP, leveling up, and increasing the rarity of your Aavegotchi fren. Owned by the community, Aavegotchi is governed by the AavegotchiDAO and the native eco-governance token GHST. Visit Aavegotchi.com today and join the future of DeFi-staked NFT avatars!
Resources:
Official Website: https://aavegotchi.com/
Gotchiverse Website: https://verse.aavegotchi.com/
Official Wiki: https://wiki.aavegotchi.com
Medium: https://aavegotchi.medium.com
YouTube: www.youtube.com/c/Aavegotchi
Community:
Twitter: https://twitter.com/aavegotchi
Discord: http://discord.gg/aavegotchi
Telegram: https://t.me/aavegotchi
Reddit: https://www.reddit.com/r/Aavegotchi/
---
Subscribe
Join the newsletter to get the latest updates.
---