Ready to get your play-to-earn on? Then Aavegotchi is the game for you! Today I'll highlight 12 different ways to earn with Aavegotchi.
TL;DR
Buy GHST and stake it
Earn by bidding on new NFTs in GBM bid-to-earn auctions
Simplify staking GHST and earning yield from your Aavegotchis by using community built services like gotchivault.com
Get paid to develop minigames, contribute, or serve as an Aavegotchi Ambassador
Prepare for even more ways to earn when the Gotchiverse goes live in March-April 2022
1. Stake GHST
Difficulty: Easy, Return Potential: High, Risk: Low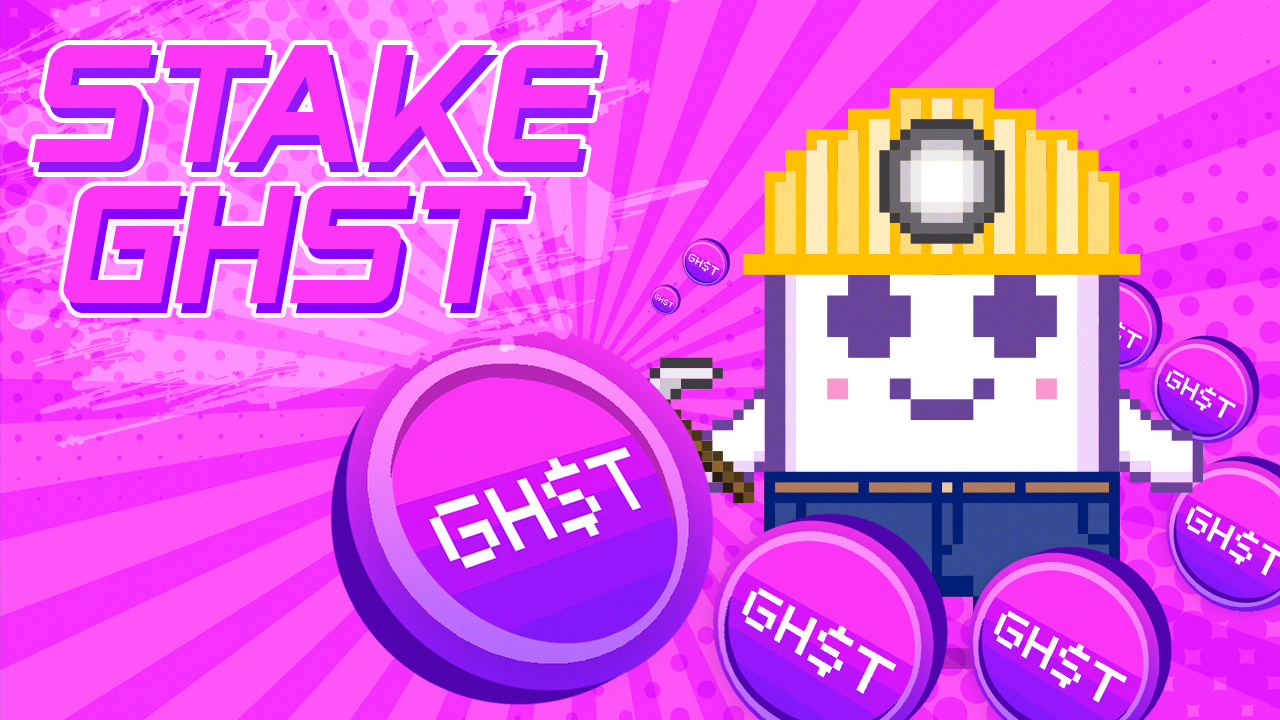 GHST is Aavegotchi's curvy native utility token. It facilitates and powers the Aavegotchi economy in the Aavegotchi Baazaar,  GBM bid-to-earn auctions, the upcoming Gotchus Alchemica Exchange (GAX), and as future Aavegotchi collateral, among other uses. Users who stake GHST are awarded FRENS. These FRENS can be used to purchase Raffle Tickets which provide holders the chance to win valuable Aavegotchi NFTs. The January 2022 raffle includes seven new sets of Wearable NFTs with an estimated market capitalization of 3,500,000 GHST. That's over $7 million dollars worth of NFT Wearables distributed to the community via a verifiably random raffle. Stake your GHST, convert your FRENS to raffle tickets and either enter them in the raffle or sell them in the Aavegotchi Baazaar. Staking GHST earns you an eye-popping 40%+ APR. Sound complicated? One solution is the new community built independent asset management platform gotchivault.com which takes care of these steps for you when you stake your GHST.
2.  Enjoy GHST and NFT Appreciation
Difficulty: Easy, Return Potential: High, Risk: Low
One year ago, GHST was trading at ~$0.50. It is now holding strong over $2.00. This is impressive, but the biggest catalysts are still looming with the much-anticipated addition of GHST as collateral on Aave and the debut of the Gotchiverse set for late March/Early April. More impressive than the GHST token, however, is the incredible price appreciation of the native NFT assets. Rarity farming has served as a strong market catalyst for Wearables, but the Gotchiverse promises even further utility. The Aavegotchis will fully transform into yield bearing assets as the lending market balloons with a rush of players. If Sergey and the VRF gods are kind, your Gotchiverse land will produce a steady stream of Alchemica as well.
3. GBM Auctions
Difficulty: Easy, Return Potential: Medium, Risk: Medium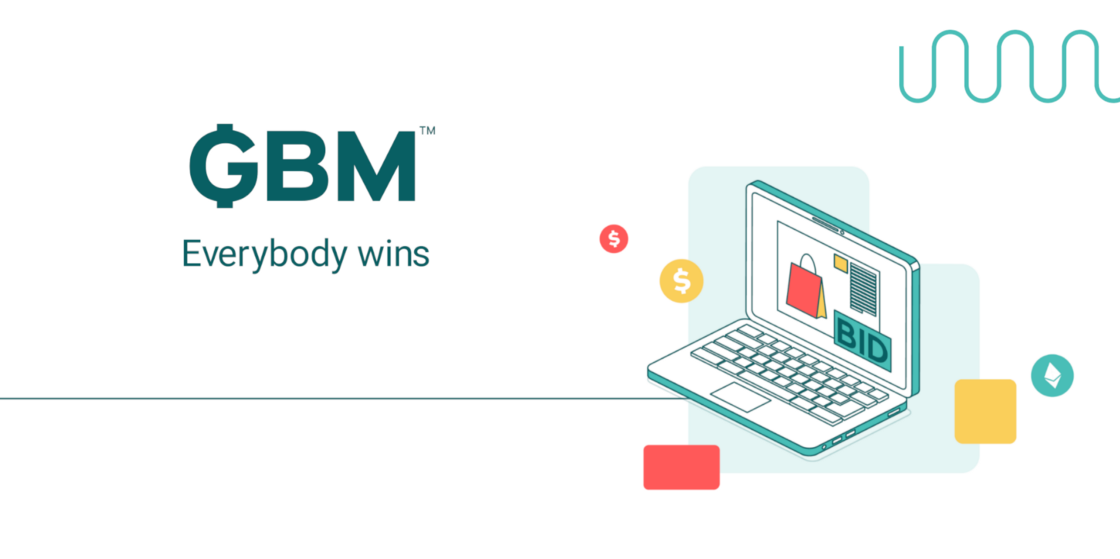 I can't even begin to explain how much I love Aavegotchi's GBM Auctions. I treat each GBM auction like an implicit 10% payout on the utility of the GHST token. Every time you get outbid, you receive your entire bid back plus up to a whopping 10% from the newly established highest bid. GHST holders are directly rewarded by facilitating price discovery in the fairest NFT auctions I have ever witnessed. This auction system is a perfect example of both Pixelcraft's commitment to fairness and status as pioneers in the NFT space to identify and leverage the most powerful tools available. Don't miss the next one, especially the first hour!
4. Join in on Rarity Farming
Difficulty: Medium, Return Potential: Variable, Risk: Low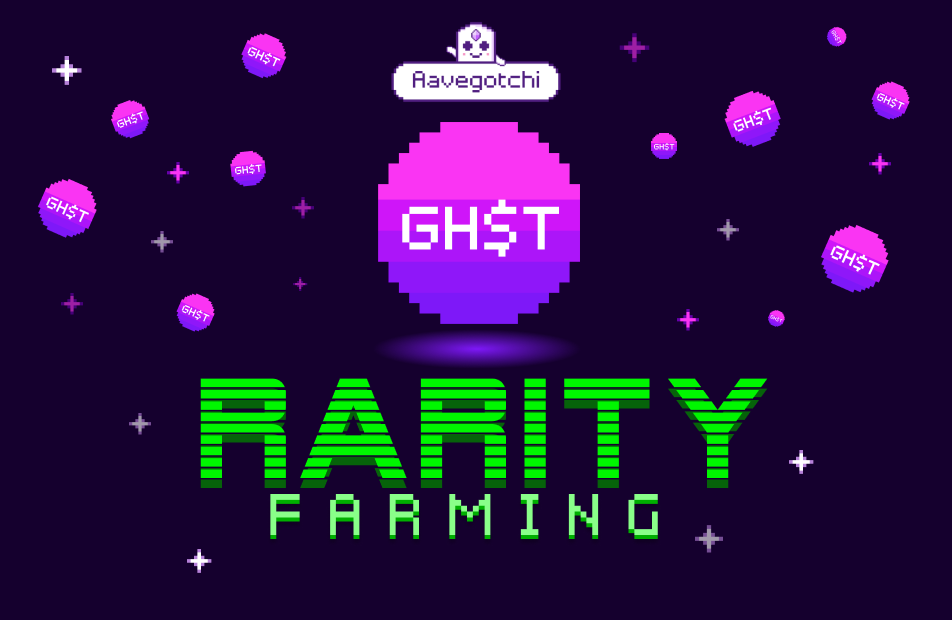 Not all Aavegotchis summoned into existence are equal, nor do they have the same fashion sense (or budget)! The rarest and most well-equipped Aavegotchis that make the top 5,000 leaderboard during Rarity Farming earn a nice bag of GHST. Rarity Farming Season 2 paid out 2,000,000 GHST to the rarest Aavegotchis. But Rarity Farming isn't just a rich summoner's game. The Aavegotchis who are most lovingly cared for and most involved in the ecosystem have their own leaderboards for kinship and XP respectively and earned over $1 million in payouts last season just for being pet twice daily, showing up to events, and voting in the AavegotchiDAO. If you purchased a portal during the Haunt 2 auction and never missed petting your Aavegotchi, the rewards nearly covered the cost of the entire Aavegotchi NFT! Once again, it literally pays to play. If it seems too time consuming to pet your Aavegotchi twice daily, attend all of the community events, or follow every vote, you can use gotchivault.com to do all of this for you.
5. Flip NFTs in the Aavegotchi Baazaar
Difficulty: Medium, Return Potential: Medium, Risk: Low-Medium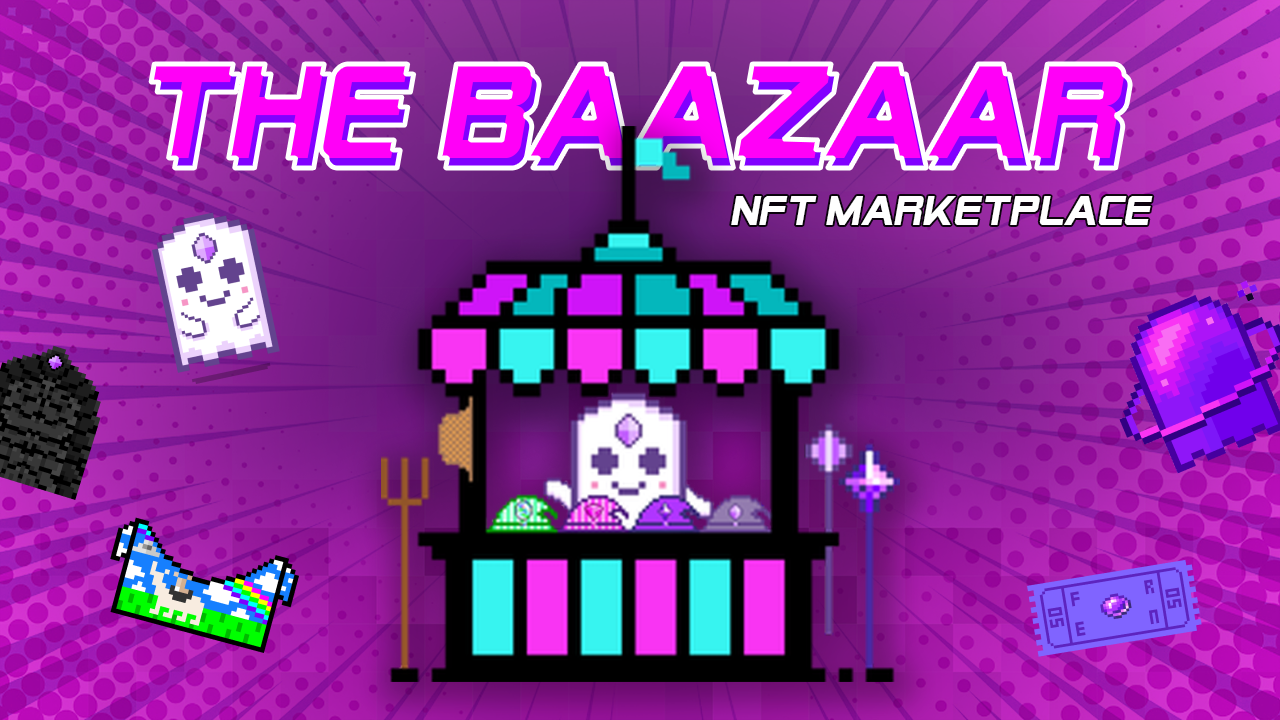 "Flipping NFTs" has become a full-time job for many over the last year. While the relative illiquidity of NFTs is a drawback for some, it creates significant opportunities for those that understand the NFT's true value. This can be a dangerous venture in low volume markets, but Aavegotchi has triple the trading volume of any other NFT project in the Polygon ecosystem in 2022! This reflects both the engaged community and the ability to move your smartly purchased NFTs effectively. You can check out community-built sites like aavegotchistats.com to get a feel for each item's value and volume to help you on your way. Then visit the Aavegotchi Baazaar to start flipping!
6. Engage in DeFi with GHST
Difficulty: Medium-High, Return Potential: High, Risk: High
You know what Tamagotchi didn't have? The blockchain. Nor did it have the incredibly vibrant infrastructure of decentralized finance and its myriad of complex incentives. This will come easy to crypto and DeFi natives, but DeFi is the future and it's worth learning about. In brief, Aavegotchi rewards its community as market makers who ensure that the GHST token can be acquired from decentralized exchanges. You can provide liquidity (GHST and another token) to an exchange, so other users can trade the token. This is a service to Aavegotchi and is rewarded with FRENS at a higher rate than simply staking GHST alone.
In addition to FRENS, you can earn trading fees and additional rewards depending on the platform. This comes with additional  risks like impermanent loss, exposure to additional tokens, and exposure to smart contract failure. It can be very profitable, but make sure to DYOR and understand each of these risks before deciding to provide liquidity. On a more glamorous note, there will be even more opportunities to provide liquidity and receive rewards when the Gotchiverse and its abundance of Gotchus Alchemica go live. Stay tuned for how GHST-Alchemica liquidity providers will be rewarded, because it shows more than a glimmer of profitability.
7. Contribute and Develop
Difficulty: Variable, Return Potential: Variable, Risk: Low

There are many great things about Aavegotchi, but the community is the heart, soul, and, perhaps, the greatest value proposition of the entire project. Aavegotchi does right by its community and has numerous tracks for incentivizing engagement such as the Ambassador program, where you can earn up to $1200/month, and the Aavegotchi Ecosystem Grants which range from $500-5000.  Multiple artistically inclined community members are booked out for weeks to months as they create custom Aavegotchi-themed PFPs (shoutout to the amazing @bin__laggin and @VesperScribbles). This is just the beginning, however, as the AavegotchiDAO prepares to launch a Treasury Task Force to leverage its >$10-million-dollar treasury to incentivize and grow the community.
8-12 (and more!) Earn in the Gotchiverse
Difficulty: TBD, Return Potential: TBD, Risk, Low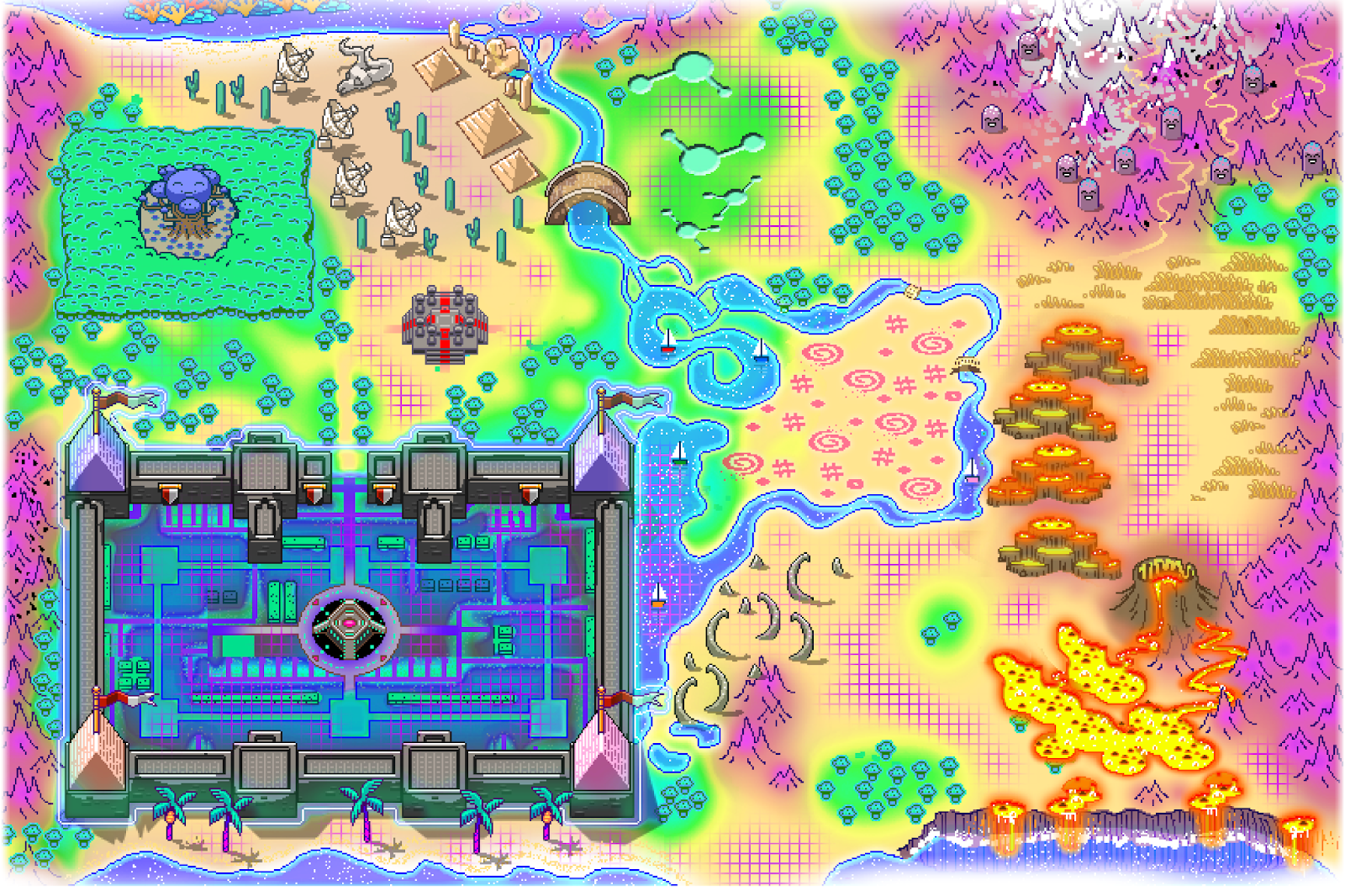 The Gotchiverse will debut by April and unleash an entire array of new earning opportunities. You will be able to borrow an Aavegotchi and collect Gotchus Alchemica in the Gotchiverse which you can sell on an exchange or use to build installation NFTs. You'll likely even be able to borrow Aavegotchis for free by teaming up with one of the many guilds who are growing their asset collection! You can even work with your friends or your guild to channel Alchemica down from the Gotchi heavens to earn together!

If you already have an Aavegotchi, you will be able to earn by lending it out and charging a fee and/or collecting a share of the profits earned. As a Gotchiverse Laand Lord you'll be able to develop and farm your parcel for a steady stream of income. The metaverse component will be vast and allow you to build your own business and smart contracts right from your Gotchiverse REALM parcel to take on whatever side hustle you want! The capacity for creation and earning are endless, which is why I couldn't be more bullish on the project. The team is top notch, the community is simply the best, and the future is very bright for all things Aavegotchi.
Follow me on Twitter @stedari and follow our progress in the Gotchi Vault - @GotchiVault.
About Aavegotchi
Aavegotchi is an open-source, community owned NFT gaming protocol, enabling true asset ownership for gamers. Aavegotchi NFTs are on-chain collectible ghosts staked with Aave's interest-generating aTokens.
Compete for player rewards by earning XP, leveling up, and increasing the rarity of your Aavegotchi fren. Aavegotchi is governed by the AavegotchiDAO and the native eco-governance token GHST. Visit Aavegotchi.com today and join the future of DeFi-staked NFT avatars!
Resources:
Official Website: https://aavegotchi.com/
Gotchiverse Website: https://verse.aavegotchi.com/
Official Wiki: https://wiki.aavegotchi.com
Medium: https://aavegotchi.medium.com
YouTube: www.youtube.com/c/Aavegotchi

Community:
Twitter: https://twitter.com/aavegotchi
Discord: http://discord.gg/aavegotchi
Telegram: https://t.me/aavegotchi
Reddit: https://www.reddit.com/r/Aavegotchi/
---
Subscribe
Join the newsletter to get the latest updates.
---